Files for El Salvador lawsuit against CIA stolen from university office
Published time: 22 Oct, 2015 16:13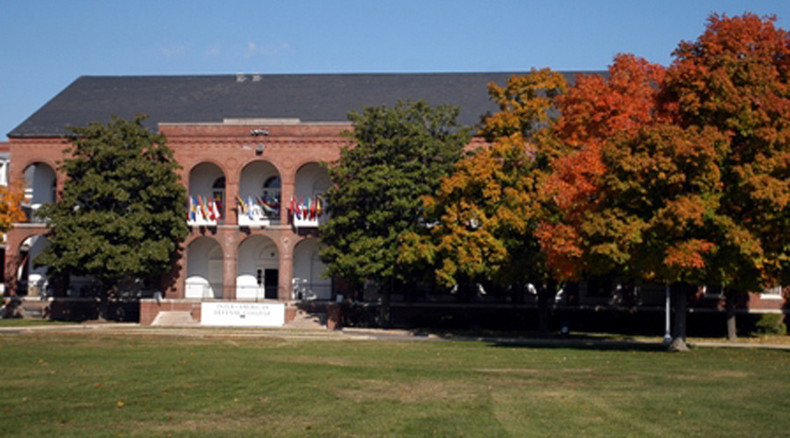 A hard drive with research on atrocities in El Salvador, relevant to a recent lawsuit against the CIA, was stolen from a University of Washington office while the agency's director was visiting the campus. Police are investigating the "suspicious" theft.
The office of Dr. Angelina Godoy, director of the UW Center for Human Rights, was burglarized at some point between Thursday and Saturday last week. After searching the office, the unknown thief made off with the desktop computer containing the hard drive with 90 percent of the research on human rights violations in El Salvador during the 1980s.
The Center recently filed a lawsuit against the CIA, trying to obtain any agency records about Sigifredo Ochoa Perez, then a colonel in the Salvadoran army. Perez was trained at the Inter-American Defense College in Washington DC, and is suspected of leading massacres of civilians during the 1979-92 Salvadoran civil war.
After receiving a Freedom of Information Act (FOIA) request in 2013, the agency said it could neither confirm nor deny the existence of such records, citing reasons of national security. A second request was dismissed as an "unreasonably burdensome search,"The Stranger reported.
In a statement Monday, the center described the theft of the hard drive as an "unusual incident," describing a number of "characteristics that do not fit the pattern of an opportunistic campus theft." Dr. Godoy's office was the only one targeted. There was no forced entry. The door was locked afterward, and while the office was searched its contents were treated with care. While the theft could be an act of common crime, there was also a possibility it was retaliation, the center said.
Though there are backups of the stolen data, the center said it was concerned that the information might make their colleagues in El Salvador more vulnerable.
"What worries us most is not what we have lost but what someone else may have gained," the center said in a statement about the theft. "The files include sensitive details of personal testimonies and pending investigations."
CIA director John Brennan was visiting the UW campus in Seattle during the period that the break-in apparently took place, giving a speech on Friday at a symposium organized by the UW law school. When local reporters speculated the timing of the burglary may not have been a coincidence, Norm Arkans, the university's associate vice-president for media relations, cautioned against "connecting those dots."
The school is taking the "suspicious" incident "very seriously," Arkans told the Seattle Times. Dr. Godoy declined to speak to the press, citing the ongoing investigation.
The lawsuit that was filed earlier this month by the UW, the Center for Human Rights and law student Mina Manuchehri is attempting to compel the CIA to turn over documents and records on Col. Perez, as well as UCLA professor Philippe Bourgois, who survived a massacre of several hundred civilians in Santa Cruz, by troops allegedly under Perez's command.