Obama promotes plan to kick heroin and painkiller epidemic in US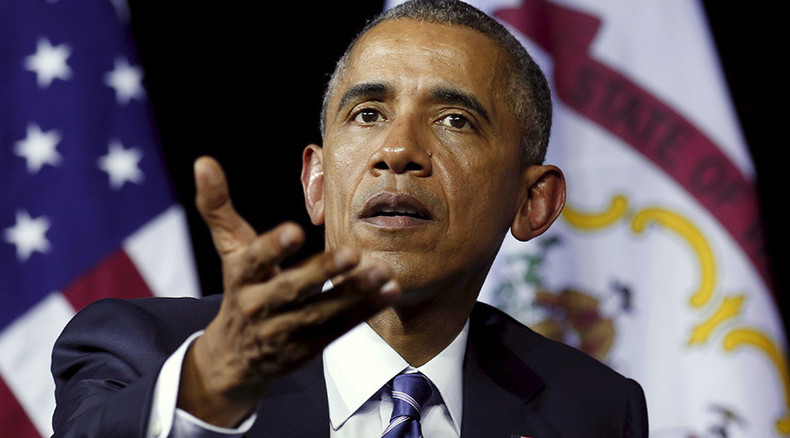 President Barack Obama went to West Virginia, a state where he's not particularly popular, to push his new plan for drug treatment programs that target what he called a "crisis" of heroin and opioid abuse.
At a Charleston community center, Obama met with legislators, police, health care workers, and advocates who believe the issue requires federal attention. While West Virginia has the highest rate of overdoses – twice the national average as reported by the Trust for America's Health and the Robert Wood Johnson Foundation – Obama made clear that the problem exists "all across the country."
Under new orders from the Obama administration, federal agencies will offer training to the health care providers they employ regarding the prescription of drugs like Vicodin and Oxycontin. Insurance plans that don't cover anti-overdose medications like naloxone will also be reviewed under the orders. Obama wants to see Congress allocate $133 million towards the new treatment program.
Obama has also told the Centers for Disease Control and Prevention (CDC) to invest $8.5 billion in opiate addiction prevention, according to Reuters.
The number of Americans who say they have used heroin within the past year is almost twice what it was in 2002, according to a July report by the CDC, with notable spikes in abuse among women and non-Latino whites. In addition, overdose deaths have increased four-fold when comparing 2013 to 2002. Heroin overdoses are most often caused by mixing it with other drugs, a practice most users admit to.
"This crisis is taking lives; it's destroying families and shattering communities" Obama said at the Wednesday event. "That's the thing about substance abuse; it doesn't discriminate. It touches everybody."
Not referenced in the White House proposal is a study by the Johns Hopkins Bloomberg School of Public Health in Baltimore, which showed that the 13 states passing medical marijuana laws between 1999 and 2010 have seen a 25 percent decrease in yearly opioid overdoses.