Cancer cluster? MO community files class action lawsuit over nuclear waste pollution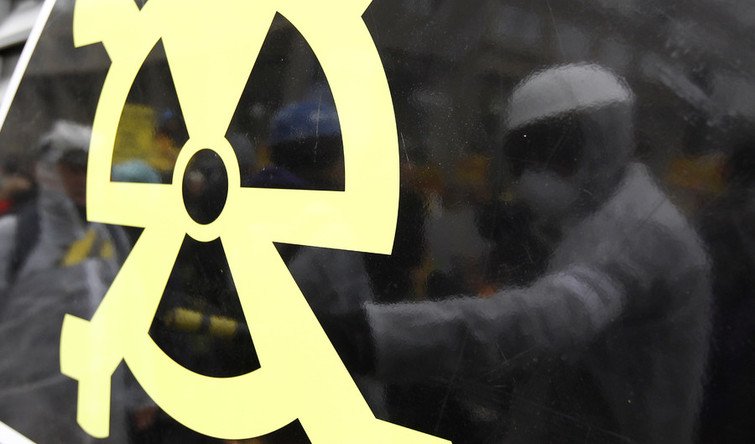 Memories once cherished have turned bittersweet for some living near Coldwater Creek in North St. Louis, Missouri, where improperly handled World War II-era nuclear waste has contaminated their environment and, according to a community group, their lives.
"We're still casualties of World War II," Mary Oscko, a non-smoker with stage 4 lung cancer who lives by Coldwater Creek, told RT in an interview.
In 1947, the Manhattan Project, which created the first atom bomb, chose about 22 acres of land north of Lambert Airport in St. Louis as its dumping grounds for radioactive waste. Hundreds of thousands of tons of it, all owned by the government, were carelessly stored outside, allowing the holding containers to rust and spill uranium and other contaminants out onto the ground.
"People started getting diagnosed with cancer before 40 and these were active people, very healthy people. It just didn't make sense," Jenelle Wright, a community advocate who helps run a Facebook group that collects stories from cancer- and disease-stricken neighbors, told RT's Marina Portnaya.
By the time contamination became a concern in 1962, the now-defunct Atomic Energy Commission began shopping for potential buyers for the waste. In the following years, waste spilled out and polluted neighboring property while in transit, before even more waste was illegally dumped in the West Lake Landfill. The dump was ruled to have been contaminated with 150,000 tons of radioactive waste by the Nuclear Regulatory Commission in 1988, but the cleanup effort was never completed.
"My son was diagnosed with appendix cancer in 2011, and that basically was the time we started really putting everything together," Carl Chappell said to RT. Chappell's son died earlier this year at the age of 44, and Chappell's father died of cancer as well at age 48.
Stories like Chappell's are shared on the Facebook group "Coldwater Creek – Just the facts Please," and Wright credits that tool for providing hope. "If we did not have social media, we would never have put these pieces together," she said.
A class action lawsuit has been filed against Mallinckrodt, the chemical processing firm that handled the nuclear material for the government. The group behind the lawsuit says there have been 2,700 cases of cancer around the creek. County health director, Dr. Faisal Khan, sees legitimacy in the claims.
"The rates of appendix cancer, for example, which is relatively rare, we see about 800 cases across the nation year wide. To find seven or eight cases in one zip code or one small geographic area is rather unusual," Khan told WWMT.
Another goal of the community is to gain "downwinder status" from the government, a recognition of special endangerment from nuclear pollution, which could ease what they see as a compounding problem of determining health risks. It is currently quite a challenge for those under 40 to get tested or prescreened for cancer. They're simply deemed too young most of the time.
Karen Nickel first lived downwind of the contaminated area in 1973 and now suffers from lupus, an autoimmune disorder. She told Al Jazeera, "I lived my life outside and now I feel like my childhood was a lie," and "All that time I spent outside, I was being poisoned."
Nickel's sister was only 11 years old when doctors found cysts covering her ovaries. Nickel also remembers that a girl next door was diagnosed in the same way at an even younger age, adding that at least 15 more people from that time have lost their lives to cancer. Furthermore, she knows three others from that neighborhood who also have lupus.
This past June, the Army Corps of Engineers found radioactive soil in a public park adjacent to Coldwater Creek – enough to close down part of it.
"What we're dealing with is generally a low level contamination, but it does pose a long-term threat, and that's what we stay focused on. So, right now if you walked over a spot that has contamination, chances are it's 6 inches to several feet beneath clean soil," a spokesman told RT.
It will be years before the 15-mile Coldwater Creek is fully tested for radioactive materials.
The Missouri Department of Health & Senior Services is waiting for a federal response to a letter it sent to the Agency for Toxic Substances and Disease Registry. The letter cites significantly higher leukemia numbers near the creek, and requests further study assistance. Meanwhile, the St. Louis County Department of Public Health, led by Dr. Khan, is going ahead with its own health study.
You can share this story on social media: