Key to longevity? Sharing DNA info is necessary to extend human life, Google exec says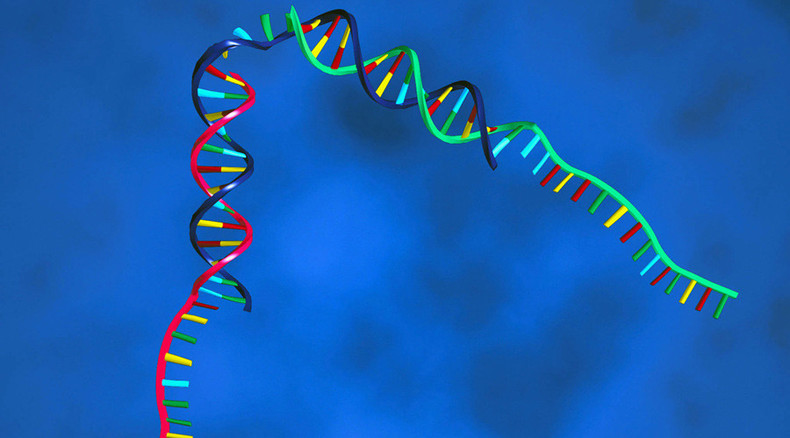 The much pursued fountain of youth can become a reality if humans agree to share their DNA information, according to Google Ventures' CEO Bill Maris, who has warned that "we're all going to die" earlier if we keep our genetic codes secret.
Maris, who aims to digitize DNA, stressed during a Wall Street Journal technology conference in California that our genomes "aren't really secret," urging those protective of their genetic information to loosen the reins a bit.
Noting that genetic material is constantly left lying around in public, Maris addressed those who remain nervous about the digitization of DNA. "What are you worried about?" he said on Tuesday, adding that a person could easily gather information by fishing a used cup out of the trash and taking it to a lab for analysis.
If such information could be shared without privacy and security fears getting in the way, Maris believes the lifespans of humans could be drastically improved.
When asked about a previous comment he'd made that humans could eventually live to be 500 years old, Maris said that was a "conservative" estimate.
Maris is rallying for humans' DNA information to become readily available so that scientists working at Google Ventures can accelerate their research and extend the quality and length of the human lifespan.
"The reality is, the technology exists now to extend life and have people live healthier, happier lives," Maris said.
"If we distributed the technology that we have already...without creating any new technology, we can double the lifespan of people on this planet...there's a lot of talk of the redistribution of wealth, but the redistribution of health is more interesting to me," he added.
Maris also stressed that the technology should be available worldwide – not just made available to wealthy people.
"If we live in a world where the technologies we're talking about are for rich white people in Silicon Valley, then we've failed," he said.
The 40-year-old also stressed the need for health innovation over other areas such as transportation, saying that he values the ability to decode DNA over flying cars.
Maris, who studied neuroscience, is passionate about investing in life sciences, a sector which makes up about 30 percent of Google Ventures' portfolio.
You can share this story on social media: