US gov't cancels Arctic oil drilling lease sales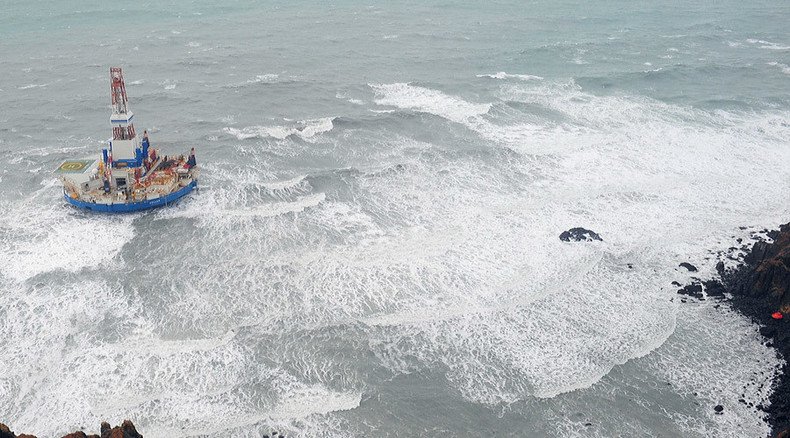 The US government will cancel new offshore oil drilling lease sales in the Arctic and will not extend leases already held by companies such as Royal Dutch Shell.
The decision comes from the US Department of the Interior, which said new lease sales that had been scheduled for the next two years will be canceled.
The news also follows the decision by Shell to stop its offshore oil exploration project in Alaska for the foreseeable future. In September, the company stated that it experienced a "disappointing exploration outcome" in the Chukchi Sea and that, despite investing $7 billion on the project and gaining federal approval, it would not move forward.
"In light of Shell's announcement, the amount of acreage already under lease and current market conditions, it does not make sense to prepare for lease sales in the Arctic in the next year and a half," said Secretary of the Interior Sally Jewell in a statement.
"I am proud of the performance of Interior's Bureau of Ocean Energy Management and Bureau of Safety and Environmental Enforcement, the U.S. Coast Guard and others in ensuring that Shell's program this past season was conducted in accordance with the highest safety and environmental standards."
While Shell did say it would stop its project, a spokesperson said the company still believes its lease should be extended, the Associated Press reported. In addition to finding the oil deposits disappointing, Shell also complained that the lack of clarity regarding federal regulations played a role in its decision.
However, environmental activists welcomed both Shell's decision to abandon the Chukchi project as well as Friday's announcement by the Interior Department.
"This is great for the Arctic and its polar bears," said Miyoko Sakashita of the Center for Biological Diversity to AP. "We need to keep all the Arctic oil in the ground."
Environmentalists have waged an intense campaign against drilling operations near Alaska, even dangling off bridges to keep vessels from leaving port. They argue that more drilling would make global warming worse and that an accident could potentially cause even more damage than the 2010 BP oil spill.
You can share this story on social media: