Explosion causes massive fire at oil rig in Encinal, Texas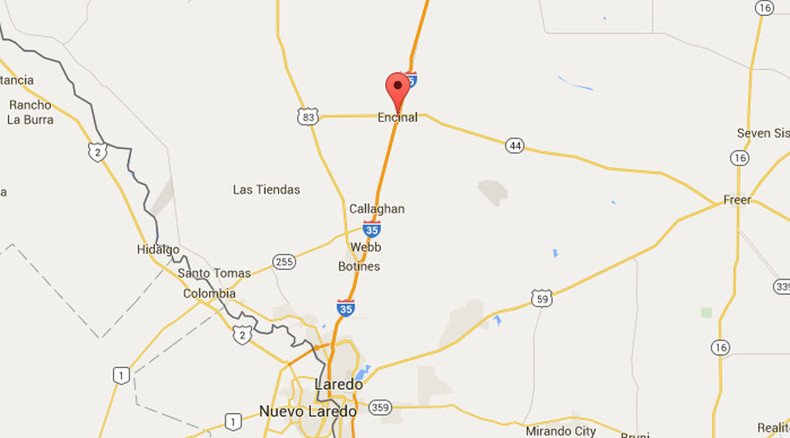 A massive explosion at an oil rig in Texas has occurred near town of Encinal, according to the company owner's statement. It said there have been no injuries.
The explosion took place at about 4am local time at the Lewis Energy facility near Encinal, a town located in south Texas about 120 miles (193km) southwest of San Antonio.
The owner of the oil rig, Lewis Energy Group, confirmed the incident in statement on Friday. It added that the cause is under investigation and no injuries have been reported.
"Local fire and police are monitoring the situation and all precautions are being taken to protect the safety of residents of the Encinal Community," Tony Travino, general counsel for Lewis Energy Group stated in a release, as quoted by local KSAT 12.
"Lewis Energy Group is undertaking appropriate efforts to extinguish the fire. Further details are to follow as more information is learned."
Photos and videos from the scene posted on social media show a massive fire raging at the facility. According to reports, fire crews at the scene say that instead of trying to extinguish the flame engulfing the rig, they will wait for it to burn out on its own.
The residents wrote on the town's Facebook page that two explosions had rocked the facility.
Encinal has the population of over 600 people, according to the 2000 census. Earlier reports suggested that the residents have been evacuated. However, later KSAT 12 cited Velma Davila, Encinal city manager, as saying that there was no evacuation underway. School was canceled for Encinal Elementary School, according to the Cotulla Independent School District website on Friday.
You can share this story on social media: