No Eric Garner or Tamir Rice: FBI fails to adequately count civilian deaths by police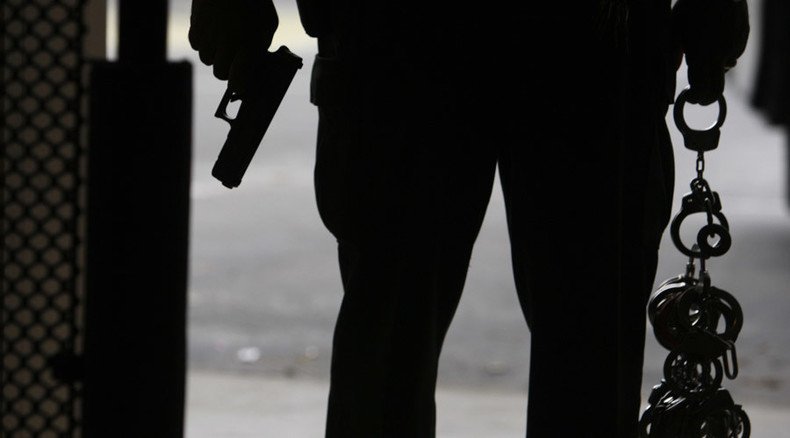 An old saying goes: "lies, damned lies, and statistics." It may not quite apply to a new FBI report on officer-involved shootings, but the phrase expresses some of the frustrations felt by activists on behalf of the victims who went uncounted.
Released Thursday, the FBI's figures for police-on-civilian deadly shootings lacked adequate substance and included errors, according to a report by the Guardian. The data was collected on a voluntary basis from local police departments, but 99 percent of them did not volunteer any information.
The FBI counted 439 police killings for the year 2014 based on reports from 224 local law enforcement agencies, of which there are 18,000 in the country. That's up from 392 homicides reported in 2009, but the number of reporting agencies also increased from 196 in the same year. No trend can be surmised from the data.
Notorious cases, including Eric Garner from New York City, and Ohio's Tamir Rice and John Crawford, were not included. Information regarding whether or not the victim was armed was also not included. Other methods and mistakes also complicate any goal of arriving at an accurate estimate.
The reason for not including Garner, the man choked to death by an New York Police Department (NYPD) officer, was simply because the NYPD has not participated in such FBI data gathering since 2006. The NYPD, the nation's largest police force, promises to release details on officers' deadly use of force next year.
Garner's daughter, Erica, told the Guardian she was "outraged but not shocked" at this missing tally from the FBI.
"It's just another part of the cover-up and erasing of his murder from the record," she said. "It says to the NYPD and the city and state of New York that my father's life doesn't matter."
Rice, the 12-year-old holding an airsoft gun who was shot in under two seconds by Cleveland police, was not included, and neither was Crawford, the man shot by Beavercreek police in a Walmart while holding a BB gun carried by the store. Both police departments did not participate in the FBI report.
Meanwhile, some cases were recorded incorrectly. Darrien Hunt, a 22-year-old killed by Sarasota Springs police in Utah while running away with a replica sword, was listed as the killer even though he was the one who died. A knife or blade was jotted down as the deadly weapon, even though it was a police officer who shot him. Furthermore, the officer and Hunt were described as acquaintances.
The victim's mother, Susan, told the Guardian, "There has been so much wrong with the entire incident."
Several outlets are attempting to keep track of police shootings or non-shootings that end in civilian deaths. The Guardian's "The Counted" aggregates all deaths at the hands of police and has counted 908 so far in 2015. The Washington Post counts 776 shot dead by police this year.
Last week, FBI Director James Comey told a group of politicians and law enforcement officials that in the same way movie tickets are counted or cases of the flu are counted, so should police killings. "It's ridiculous – embarrassing and ridiculous – that we can't talk about crime in the same way, especially in the high-stakes incidents when your officers have to use force," Comey said.
In a separate 2014 FBI report, 1.16 million incidents of violent crime were reported in 2013. Violent crime hadn't been that low in 35 years. The population has grown nearly one and a half times in that period, but police-on-civilian killings could be a type of violent crime on the rise. Until there are reliable statistics, no one knows.
You can share this story on social media: