Americans believe Putin has upper hand on Obama in Syria – poll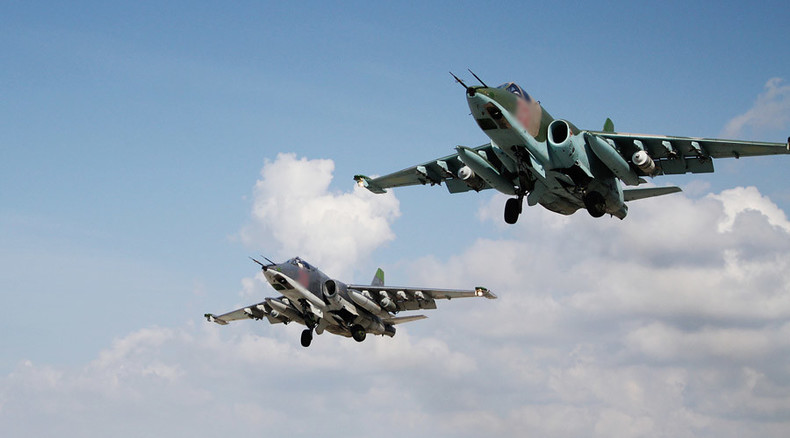 More than half of Americans think that Russian President Vladimir Putin has outdone his US counterpart Barack Obama in Syria. They blame Obama for a lack of a clear strategy, a poll by Fox News has revealed.
Fifty-three percent of the respondents said that they consider Putin to have the upper hand in Syria, with only 22 percent suggesting that it's Obama who is in control.
READ MORE: ISIS retreating in Syria, missile system destroyed, 33 targets hit - Russian military
Furthermore, 70 percent of Americans feel that the US administration doesn't have a clear strategy to handle the rise of jihadists in the country. The US has been bombing Islamic State (IS, formerly ISIS/ISIL) targets in Syria for over a year, but failed to deliver any serious damage to the violent group.
Russia launched its air campaign in the country in late-September upon the request of President Bashar Assad, with Moscow claiming it has destroyed hundreds of terrorist facilities and caused panic among IS and other terrorists.
However, Washington blamed Moscow for targeting moderate rebels, who oppose Russian ally Assad, instead of IS, claiming the airstrikes are a sign of the Kremlin's weakness.
Yet the poll revealed that an increasing number of Americans are refusing to believe those claims, as 46 percent suggested that Russia's actions in Syria actually indicate that it is "strong and shrewd."
Only 29 percent said that they agreed with Obama's stance that Russia is "weak and desperate" due to intervening into the war-torn state.
There is also a significant increase in the number of those, who consider the events in Syria to be important for US national security. This view is now shared by 61 percent, compared to 48 percent in a similar poll back in 2013.
RT EXCLUSIVE: Close up of GEN 4++ fighter jet SU-30SM in Syria (VIDEO)
According to the survey, most Americans are generally dissatisfied with US foreign policy, with 52 percent saying that Obama acts as "a weak and indecisive leader" in the international arena.
The Fox News poll is based on landline and cell phone interviews with 1,004 people from different parts of the US, conducted between October 10 and 12.
LISTEN MORE: