Man donates $70,000 to school to save teacher's job, 'shame' officials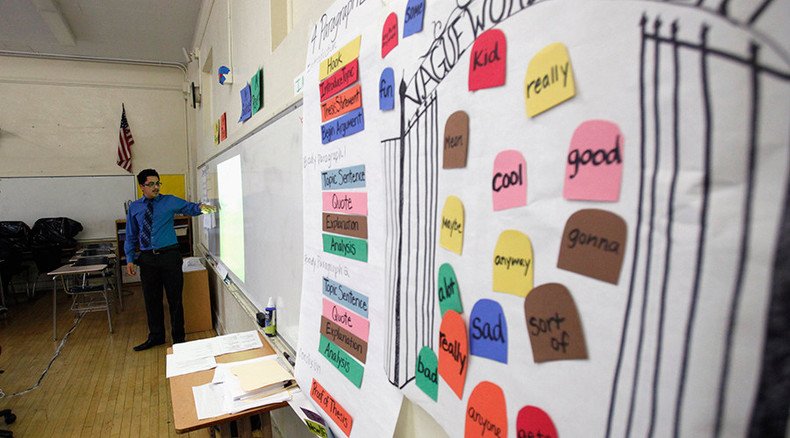 What began as a mundane Sunday evening on the internet for one Seattle man quickly turned to one of impulsive charity when he clicked away from football scores to read about financial troubles facing a local school district.
Brian Jones grew concerned reading about Seattle's Alki Elementary and the parents struggling to raise funds for the school. The parents started an online crowdfunding campaign to raise $90,000 so that a first-grade teacher wouldn't have to leave or take a cut in pay and benefits. They only had $20,000 raised until Jones swooped in with a swift $70,000 donation to cover the difference.
Amazingly, he didn't even know who the teacher was.
Jones, who runs a reality TV production company, is a parent. However, his two daughters don't attend Alki. His motivation for donating was one of compassion, but he also wanted to "shame the administration and the legislature and the mayor, for the fact that a private citizen and parents are putting up money to support children, because they're doing nothing," according to KIRO News.
With 675 fewer students than what the Seattle Public Schools estimated it would serve this year, the $4.2 million in allotted funding will be reduced. As a result, that requires a reshuffling of resources at all schools. While no teachers will be unemployed as they're under union contract, about 24 may be reassigned to different schools or other positions.
"Parents were stepping up and willing to devote the money to this cause, but there was this aspect of parents, saying, 'wait a second. By giving the money, I'm not fixing the problem,'" said Patricia Johnson, head of the Parent Teacher Association at Alki, to KIRO.
On Tuesday, parents hosted a "Half-Baked Sale" mocking the "absurdity" of the district's response to the financial situation. Teachers and students joined parents in a protest later in the afternoon at the district headquarters.
The school year had already gotten off to a bumpy start, missing six days of class due to Seattle teachers going on strike over no cost of living raises since 2009. A deal signed last month guarantees a raise of 3 percent this year, 2 percent next year and 4.5 percent the year after that.
You can share this story on social media: