Antioxidants are good for you …until you get cancer and they feed the disease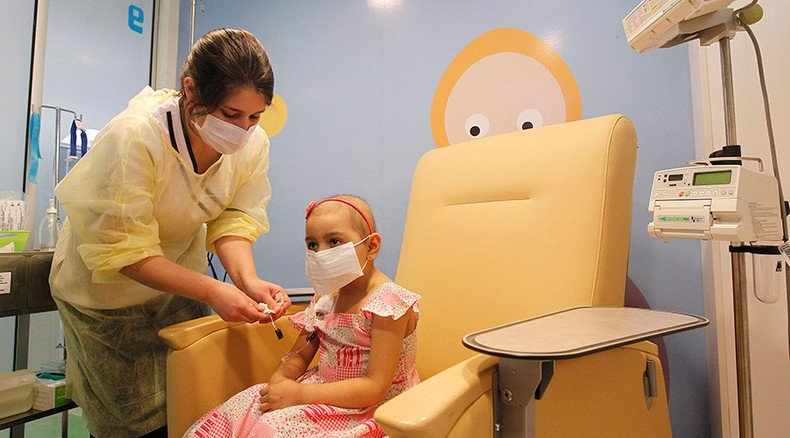 Thought to protect cells from damaging "free radicals," antioxidants have long been touted to help prevent cancer. But if lab mice are any indication, antioxidants actually accelerate the spread of the deadliest form of skin cancer, scientists have found.
Berries, walnuts, coffee, artichoke hearts, ground cloves: These are the antioxidant foods that contain the most nutrients, according to Fitness Magazine. They're supposed to interact with and neutralize "free radicals," or highly reactive chemicals that have the potential to harm cells.
In other words, they're supposed to prevent cancer.
Once you have cancerous cells, however, antioxidants may do more harm than good, researchers are finding. The latest study, published online in Nature on Wednesday, found that cancerous cells in lab mice with melanoma, the deadliest form of skin cancer, spread faster when they were administered antioxidants. Dr. Sean Morrison, the director of the Children's Medical Center Research Institute at UT Southwestern (CRI), led the team of researchers.
The spread of cancer from the initial body part to others, called metastasis, is an inefficient process in which the vast majority of cancer cells fail to survive. That changed in specialized mice that had been transplanted with melanoma cells from patients and then fed N-acetylcysteine (NAC), a popular man-made antioxidant that's used in nutritional and bodybuilding supplements.
"Administration of antioxidants to the mice allowed more of the metastasizing melanoma cells to survive, increasing metastatic disease burden," Morrison said in a statement.
Unfortunately, most cancer patients die when their disease metastasizes. On top of that, the metastasis of human melanoma cells in the specialized mice is predictive of their metastasis in patients, prior studies have found.
"The idea that antioxidants are good for you has been so strong that there have been clinical trials done in which cancer patients were administered antioxidants," Morrison said. "Some of those trials had to be stopped because the patients getting the antioxidants were dying faster. Our data suggest the reason for this: cancer cells benefit more from antioxidants than normal cells do."
Morrison's research isn't the only one pointing to the negative effects of antioxidants in cancer patients, though. A similar study, headed up by Martin Bergo, a professor at the University of Gothenburg in Sweden, was published in the journal Science Translational Medicine last Wednesday. That team found that water laced with NAC was linked to a doubling of the number of lymph-node tumors in the mice who drank it.
The same research team found that certain antioxidants can spur lung tumor growth in mice in a study published in the same journal in January 2014.
Other studies have linked high doses of beta-carotene – a naturally occurring antioxidant – and retinol – another form of vitamin A – to a 28-percent increased risk of lung cancer in smokers. High doses of vitamin E, another natural antioxidant, may increase risk of prostate cancer, according to the National Institutes of Health.
"For people with an increased risk of cancer, this means that taking nutritional supplements containing antioxidants may unintentionally speed up the progression of a small tumor or premalignant lesion, neither of which is possible to detect," Bergo said in a statement.
Morrison also warned against cancer patients adding antioxidants to their diets even before more research confirms the findings of his and other studies.
"What we're starting to learn is that there can be bad cells from cancer that appear to benefit more from antioxidants than normal cells," he told the Washington Post. "Personally, from the results we've seen, I would avoid supplementing my diet with large amounts of antioxidants if I had cancer."
While antioxidants still may be beneficial as a cancer preventative for healthy people, Morrison's team suggests that cancer patients might be best treated with pro-oxidants to prevent metastasis.
You can share this story on social media: