Two cute tigers enjoy taking bubble bath in Texas sanctuary (VIDEO)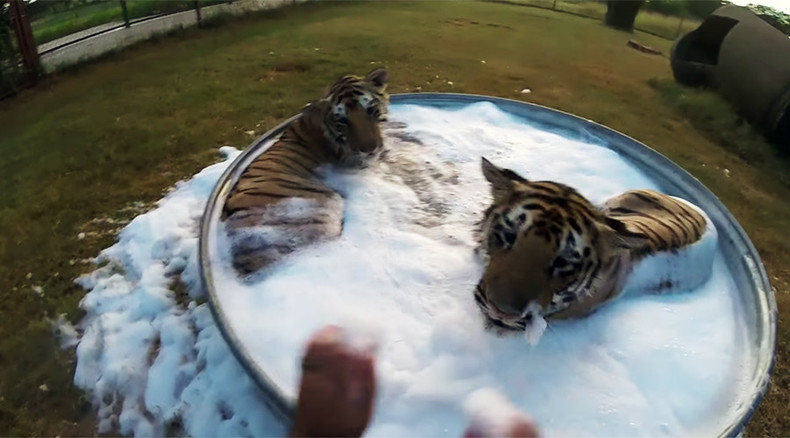 A new video shows two tigers having a great time playing in a big bubble bath in an enclosure in a Texas sanctuary for exotic animals. Upon watching the adorable footage, its easy to forget the cat's predatory nature.
The video was posted on YouTube on Wednesday by a Texas-based non-profit exotic animal sanctuary.
It shows two tigers named Boomer and Slade playing and splish-splashing while taking a bubble bath in a big water-filled stock tank stationed outdoors.
"Bubbles apparently make tigers go crazy," wrote the caretakers under the video calling the scene "adorable chaos."
At some point the viewer can see the hands of an intrepid caretaker who playfully puts more bubbles on the head of one of the happy tigers.
The operations director of the facility wrote that it keeps rescued lions and tigers adding that "it's pretty sweet" to take care and hang out with them.
"I really strive to show folks the cats' personalities as I've come to know them over the years," he wrote on the description of the YouTube channel, which has numerous videos from the sanctuary.