Georgia deputies filmed tasing handcuffed inmate hours before his death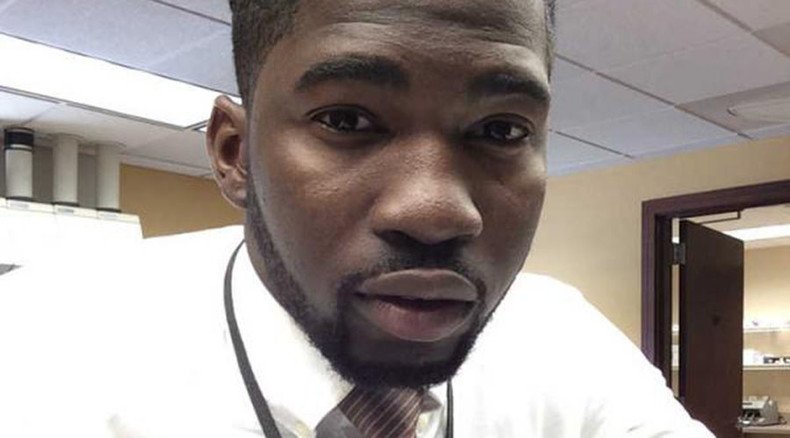 A video has emerged showing deputies in Georgia tasing a mentally ill man in the groin while he was restrained in a chair. He was found dead just hours later. Two deputies and a jail nurse are being tried for involuntary manslaughter following his death.
The minute-long footage, filmed with a camera attached to the taser and obtained by NBC, shows 22-year-old Matthew Ajibade sitting in a chair. A red dot on his thigh and groin show where the taser was pointed.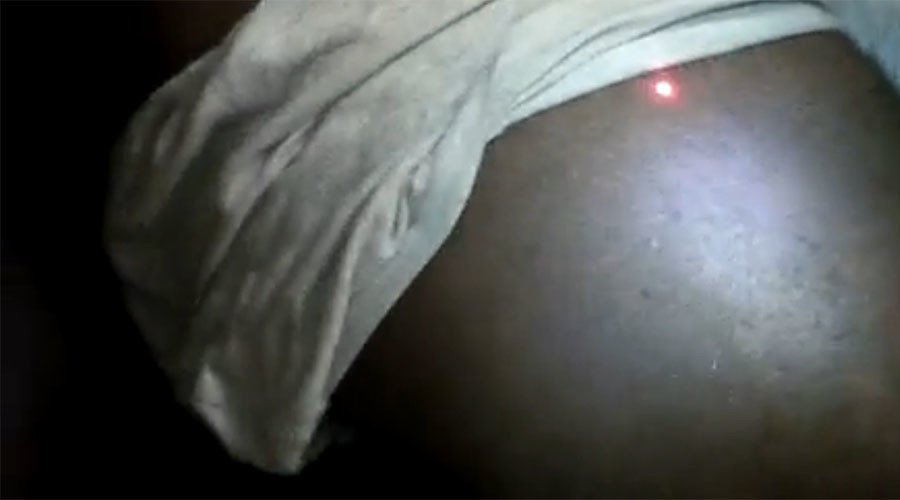 Ajibade can be heard screaming after being tasered. Although other voices can be heard, the audio is too distorted to identify the words being said, or who said them.
The 22-year-old was found dead hours after the incident, still strapped into the same chair.
READ MORE: ​Death of college student in Georgia jail ruled homicide

The video was shown in court on Friday, with prosecutors using it to argue that Ajibade was physically restrained and not aggressive when he was tased by the deputies.
"It is nothing less than torture," Ajibade family attorney Mark O'Mara told NBC. "It's sadism."
But Jason Kenny, the deputy who used the taser, claims that Ajibade was resisting when the stun gun was used.
In addition to involuntary manslaughter, Kenny is charged with aggravated assault and cruelty to an inmate. Cpl. Maxine Evans and jail nurse Gregory Brown are charged with reckless conduct for failing to monitor Ajibade's status.
Nine deputies on duty at the time, including Kenny and Evans, were fired in May. In June, the coroner ruled Ajibade's death a homicide. The cause of death was listed as "blunt force trauma, which was really a combination of several things that were enumerated in his autopsy report by the GBI [Georgia Bureau of Investigation," Chatham County coroner Dr. Bill Wessinger said at the time.
The video that was made public last week shows deputies punching and kicking Ajibade, with Corporal Jason Kenny tasing Ajibade at least 4 times.
Ajibade's family says he was in the middle of a bipolar episode when he attacked his girlfriend and deputies. His girlfriend gave officers a bottle of his medication as he was being taken away.
The family is considering a civil suit, according to O'Mara.
You can share this story on social media: