Experts defend cop who shot & killed 12yo Tamir Rice for carrying toy gun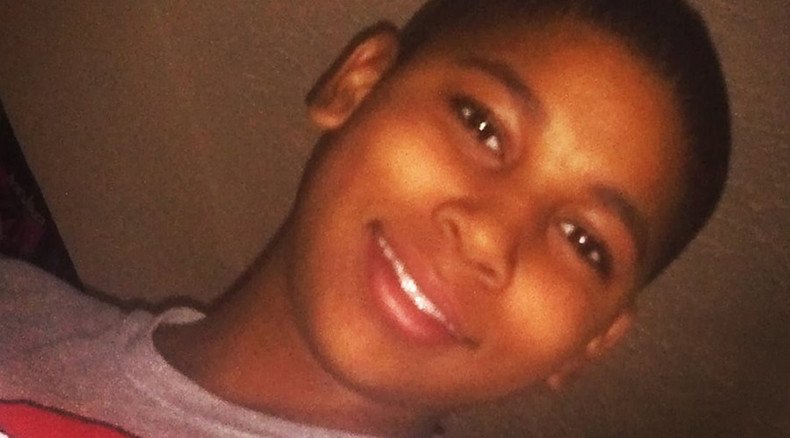 Two independent experts say that Cleveland police were within their rights to shoot a 12-year-old boy who was carrying a toy gun. However, Tamir Rice's family have hit out at the report, saying the prosecutor who ordered it is "avoiding accountability."
The conclusions were made by a retired FBI agent and a prosecutor from Denver. The pair both agreed that police officer Timothy Loehmann, who is white, used reasonable force in shooting the 12 year old, who is black, because he was perceived as being "a serious threat."
The Cuyahoga County Prosecutor's Office had asked for independent reviews ahead of a grand jury trial, which will try to determine whether Loehmann lawfully shot Rice in November 2014.
"We are not reaching any conclusions from these reports," Prosecutor Timothy J McGinty said in a statement, as cited by AP. "The gathering of evidence continues, and the grand jury will evaluate it all."
The reports have been slammed by Rice's family, who say the police are trying to "whitewash" the incident.
"It is now obvious that the prosecutor's office has been on a 12-month quest to avoid providing that accountability," said the family's lawyer, Subodh Chandra, who claimed that the prosecutor is looking to avoid any accountability.
"To get so-called experts to assist in the whitewash — when the world has the video of what happened — is all the more alarming. Who will speak for Tamir before the grand jury? Not the prosecutor, apparently," he added, according to AP.
The report was prepared by Kimberly A. Crawford, a retired FBI agent, who said that Loehmann was within his rights to shoot the boy, who had been brandishing a toy gun.
"[He] had no information to suggest the weapon was anything but a real handgun, and the speed with which the confrontation progressed would not give the officer time to focus on the weapon."
"It is my conclusion that Officer Loehmann's use of deadly force falls within the realm of reasonableness under the dictates of the Fourth Amendment," she added.
On November 22, 2014, the Cleveland Police Department received reports concerning a male with a gun at a playground, and a cruiser, with Officers Loehmann and Frank Garmback, arrived on the scene shortly after.
I look at what is happening in my native Cleveland with the Tamir Rice case, and I see Ferguson all over again.

— Jamil Smith (@JamilSmith) October 11, 2015
Police said Loehmann engaged when Rice reached into his waistband, and that officers did not realize that he was carrying a toy weapon. Loehmann fired two shots at Rice, which struck him in the abdomen and the boy subsequently died from his wounds in hospital the following day.
Rice's death came only two days after a grand jury in St. Louis County decided not to indict Darren Wilson, at the time an officer with the Ferguson, Missouri Police Department, over an August 2014 incident in which he fatally shot Michael Brown, an unarmed black teen.
You can share this story on social media: