High times: Pot sales hit $11 million in first week in Oregon, topping CO & WA's combined
It looks like high times in Oregon – both literally and figuratively speaking – as legal sales of recreational marijuana have brought in $11 million in just the first week. This is more than initial sales in Colorado and Washington combined.
Starting last Saturday, Oregon began selling pot-for-fun to adults older than 21. The first day alone brought in $3.5 million, according to the Retailers of Cannabis Association.
Having become the fourth US state allowing the purchase and sale of marijuana, Oregon has outrun both Colorado and Washington. Pot shops in those states opened last year, but initial sales were much more modest. Colorado's first week of sales reached $5 million while Washington didn't hit $2 million until after the first month.
Part of the reason is the overall number of pot stores: Colorado had 24 shops on day one and Washington had only four. In Oregon, 280 marijuana dispensaries agreed to sell the drug to recreational users.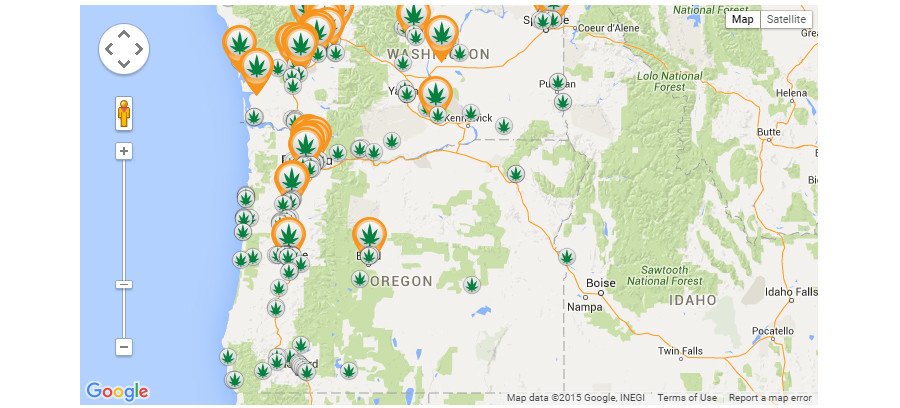 The possession of marijuana for personal use became officially legal in Oregon as of July 1. However, residents were not allowed to actually buy it until October 1.
Now, everyone over 21 years old is welcome to have up to eight ounces of marijuana in their homes, grow up to four plants, and carry up to one ounce.
It is not, however, allowed to use pot in public or carry it over state lines (even to Washington). While the drug is now legal in Oregon within the conditions of the new law, marijuana is still illegal at the federal level and considered a Schedule 1 drug, meaning it has a "high potential for abuse" and "no currently accepted medical use." Oregon reclassified it as Schedule 2 back in 2010.
Meanwhile, California okayed medical marijuana regulations on Friday, as Governor Jerry Brown signed three bills into law. It took the state nearly 20 years to take action after voters opted to legalize medical marijuana in 1996.
You can share this story on social media: