Multiple employees injured in Washington state dam explosion - reports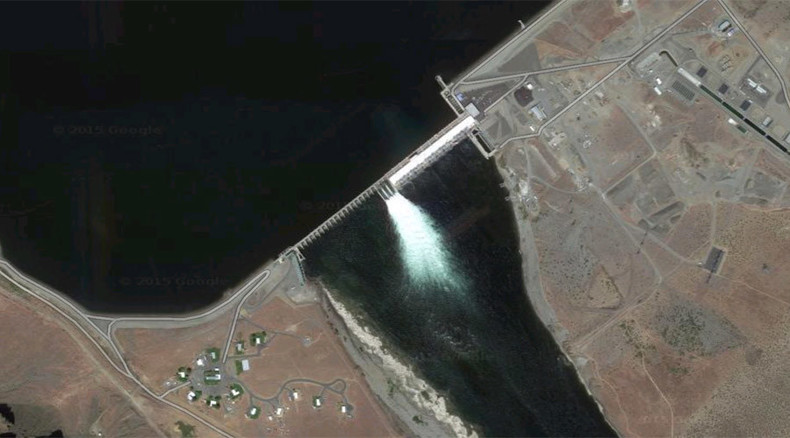 Multiple employees were injured in an explosion at the Priest Rapids Dam along the Columbia River in Washington, according to the Grant Public Utility District, the dam's operators.
Grant County Sheriff's Office officials said there had been an explosion of electronic equipment, and at least six employees had been injured, according to KREM 2.
Grant Public Utility District officials have not revealed the number of employees hurt, the extent of their injuries, or the cause of the explosion.
However, utility spokesman Thomas Stredwick said, "at this point we know it's not foul play or an act of terrorism," according to Oregon Live.
The explosion has not affected the stability of the dam, the Grant County Sheriff's office said, according to NBC, adding that it was in no danger of failing.
Fox Q13 is reporting multiple agencies have responded to the incident, including the Hanford Fire Department.
Officials said all of the injured had been transported to hospitals via ambulance or aircraft.
The Priest Rapids Dam is a hydroelectric, concrete gravity dam, located between the Yakima Firing Range and the Hanford Nuclear Reservation in Central Washington, more than 50 miles east of Yakima.
Just got word from @GrantPUD that 6 employees were injured in the explosion at the Priest Rapids Dam.

— Greg Copeland (@GregCopelandK5) October 9, 2015
The Hanford Nuclear Reservation stores approximately 53 million gallons of high-level radioactive hazardous waste in tanks. In a 16-month period, 50 nuclear gas leak incidents were reported at the site.
Grant PUD also operates the Wanapum Dam, which made news in 2014 when officials discovered a 61-foot crack.
DETAILS TO FOLLOW
You can share this story on social media: