Hero who saved lives during French train attack stabbed multiple times in California (VIDEO)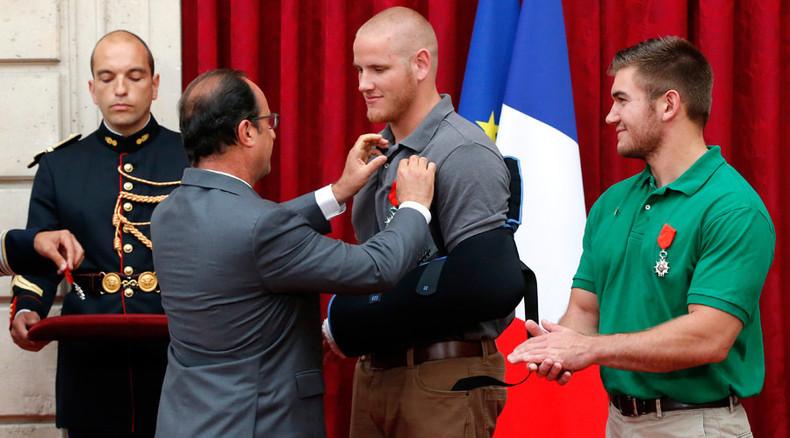 One of three Americans who helped foil a terror attack on a French train in August was stabbed multiple times in the chest early Thursday, according to the US Air Force. The attack, which happened in Sacramento, California, is under investigation.
"A1C Spencer Stone has been transported to a local hospital, and is currently being treated for injury," an Air Force spokesman said, as quoted by The Air Force Times. "The incident is currently under investigation by local law enforcement."
Stone, 23, was called a hero in August, when he and two friends – National Guardsman Alek Skarlatos and Anthony Sadler – charged a gunman who opened fire on an Amsterdam-Paris train. He was stabbed and slashed with a box cutter during the August incident.
READ MORE: AK47-armed' man opens fire on Amsterdam to Paris train, gets overpowered by passengers
Regarding the Thursday incident, law enforcement said that Stone – a senior at Sacramento State University – was stabbed after a fight near a stretch of bars in the city's downtown, NBC affiliate KCRA reported.
"It is believed that the victim was out with a group of friends when a physical altercation led to the victim being stabbed," police said in a statement.
Homicide detectives were called to the scene, and a man and woman were reportedly questioned after the attack. They were not taken into custody. Police have not released a description of the suspect.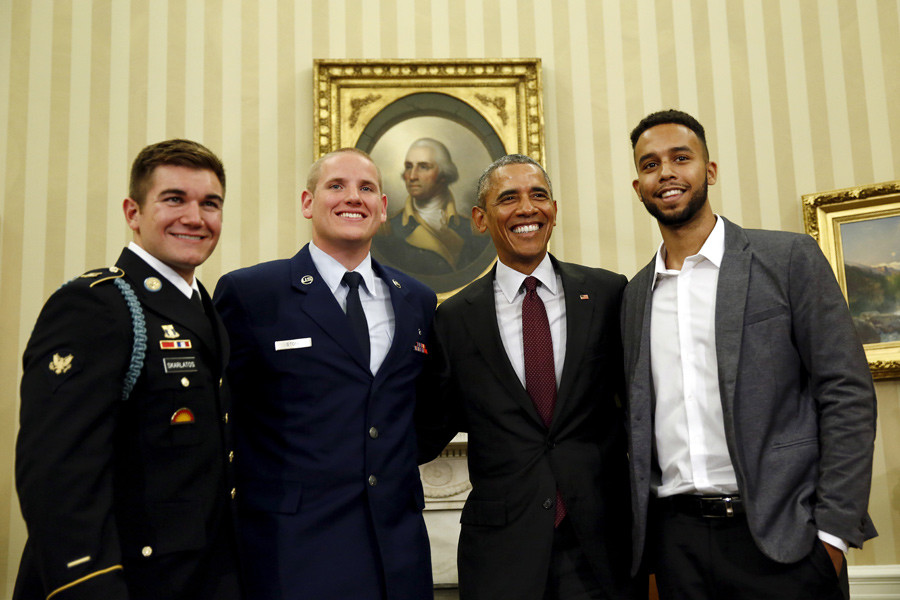 Since making global headlines, Stone and his friends have met President Obama, appeared on multiple TV programs, and had dinner at Arnold Schwarzenegger's house.
"Honestly, taking down the guy on the train was way easier than any of this aftermath stuff," Stone said earlier this week, as quoted by The Washington Post. "It's constantly go, go, go on our schedule and all these expectations that are a lot harder than having to do what we did."
The three heroes received France's highest award, the Legion d'Honneur, for their heroic act.
Stone is scheduled to be promoted to senior airman on Oct. 30, and to staff sergeant two days later.
"I know I didn't necessarily earn it the same way that everyone else did, but I'm firm believer that respect is earned, not given, so I plan to do whatever I can to meet everyone's expectations," he said.
You can share this story on social media: