Teflon on trial: Ohio woman wins $1.6mn lawsuit alleging DuPont chemical led to cancer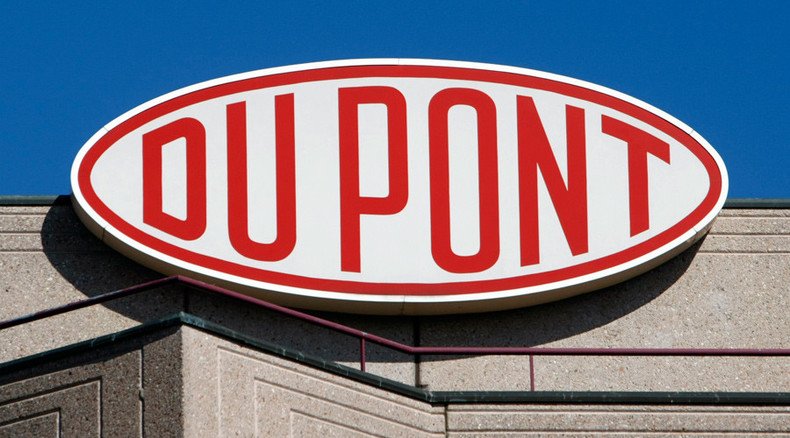 An Ohio woman has been awarded $1.6 million after a jury ruled that a chemical from a DuPont Co. plant contaminated drinking water and contributed to her development of kidney cancer. The verdict could influence thousands of similar lawsuits.
Carla Bartlett of Guysville, Ohio, sought damages after a DuPont chemical plant in Parkersburg, West Virginia, discharged perfluorooctanoic acid (PFOA), also known as C8, which was once used to make Teflon. That chemical then made it into water drunk by Bartlett, who later developed kidney cancer.
After less than two days of deliberation, the jury found DuPont responsible for negligence and infliction of emotional distress.
Bartlett's attorneys, Mike Papantonio and Gary Douglas, also argued that DuPont knew the risks of C8 but showed "conscious disregard" for residents by downplaying or hiding the chemical's effects.
The lawyers argued that DuPont knew that C8 was getting into drinking water as early as 1984, when the company told employees living near the plant to secretly collect tap water from their homes, and that the water was found to contain the substance. Papantonio said the company told employees in 1992 not to donate their blood because it was infected, Bloomberg reported.
"They made the Ohio River their personal toxic dumping ground so they could make more money on Teflon," Papantonio said during closing arguments on Tuesday.
They also cited internal tests conducted by DuPont, including one in 1981 which showed a high level of birth defects among children of female workers at the Parkersburg plant. DuPont failed to report that information, along with other data, to the US Environmental Protection Agency, which resulted in a $16.5 million penalty in 2005.
Despite this, the jury found that DuPont did not act with malice in its handling of the chemical, and no punitive damages were awarded.
Bartlett's case is just one of 3,500 lawsuits filed by people who claim they got sick or had a family member die because of C8 in public water or private wells in Ohio and West Virginia. Bartlett's case could influence the outcome of future lawsuits.
"She understands that she did good for the communities all up and down the Ohio River," AP quoted Papantonio as saying.
But DuPont insists that C8 did not cause Bartlett's cancer, and stated that independent studies over the past 10-15 years have shown that C8 is present in low levels in most people's blood.
The company's attorney, Damon Mace, argued that C8 isn't harmful, and isn't on the EPA's National Primary Drinking Water Regulations list of contaminants.
"There were no laws restricting the use of it," Mace told the jury. "It could be legally washed down the drain, like the dish soap we use at home and wash down the drain every day."
DuPont said it plans to appeal the ruling.
This is not the first time DuPont has been sued for its management of C8. In 2001, about 80,000 residents filed a class-action suit against the company over its management of the chemical. A settlement was reached, in which DuPont agreed to pay as much as $343 million for residents' medical tests, the removal of as much C8 from the water supply as possible, and a science panel's investigation into whether the chemical causes disease in humans.
C8 is a soap-like substance which at one time gave Teflon its non-stick quality. DuPont has since phased out the chemical.
You can share this story on social media: