US senator says Washington's $500 million Syrian training program aided terrorists – report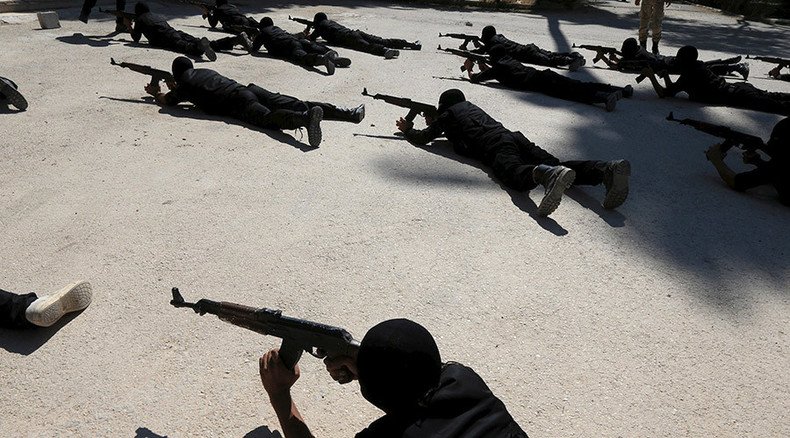 A US senator has slammed America's $500-million program to train "moderate" rebels in Syria, saying the money should go to aid refugees instead. Chris Murphy told Russian media his "concern" that the program could aid terrorists "turned out to be true."
"My concern from the beginning was that we were going to end up unwittingly aiding and abetting terrorist groups like al-Qaeda," Murphy, a Democrat from Connecticut, told Sputnik news agency, adding "I am sorry that my concern turned out to be true."
The senator has been repeatedly calling for the suspension of the US train-and-equip program in Syria that the chamber approved last September. The Pentagon was granted $500 million for the program in 2015 and has requested $600 million for 2016. The Obama administration's goal is to train 15,000 rebels in three years to fight the Islamic State terrorist group.
Just recently, Murphy also warned on his official webpage that "predictions that our assistance would end up aiding mortal enemies of the US like al Qaeda are now coming true."
Murphy was responding to media reports in September suggesting that around 70 US-trained Syrian rebel fighters, part of Division 30, had allegedly surrendered a weapons stockpile to the extremist Jabhat al-Nusra group after crossing the Turkish border.
The $500 million program has been heavily criticized since its beginning. According to US General Lloyd Austin's address to the Congress last month, the program that aimed to produce a force of 5,400 "moderate" rebel-fighters to take on Islamic State (IS, formerly ISIS/ISIL) had only been successful in training 54, of which only "four or five" were still fighting in the war-torn nation.
A fierce opponent of the "failed" US program, Murphy has said the Obama administration "would get a much bigger bang for your buck" if the same $500 million were allocated to address the humanitarian crisis in Syria.
Speaking to Sputnik on Tuesday, Murphy reiterated his firm position that the same amount of money should have been "put towards refugee resettlement and humanitarian relief."
Earlier in September, Murphy urged Congress to pass an emergency spending bill that would increase food aid to Syrian refugees and the number asylum-seekers that could be accepted by the US.
LISTEN MORE:
You can share this story on social media: