School roof collapses in N. Carolina, 20 students injured by concrete rubble (VIDEO)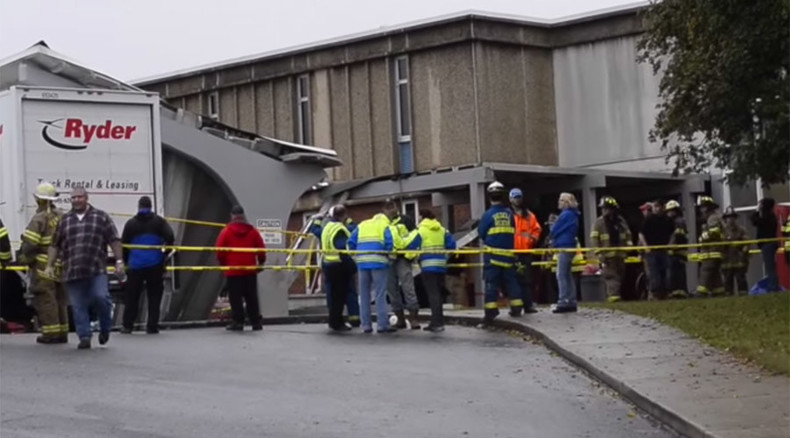 At least 25 people, mostly students, have been injured after a truck rammed into a high school in North Carolina, knocking down the roof which covered a walkway used by people attending a regional band competition.
The Sheriff's Office confirmed to NBC Charlotte that 25 people had been injured by the collapse of a concrete-covered area on the campus of North Iredell High School after a large truck backed into the structure at around 3:00pm local time.
Some of the victims were trapped under the concrete rubble and had to be freed by rescue teams, Schools Superintendent Brady Johnson told local paper The Charlotte Observer.
At least 22 people – 21 students and one adult – were taken to Brenner's Children's Hospital in Winston-Salem, local Fox News reports. At least three people were seriously injured. Officials say seven EMS units left the scene for area hospitals.
Students were on campus for the Foothills Invitational Band Competition as well as SAT testing, according to the North Iredell High School's website, when the delivery truck hit a structural beam at the front entrance of the school. Authorities are investigating the incident.