Man with gun, knife barricaded himself in Colorado police headquarters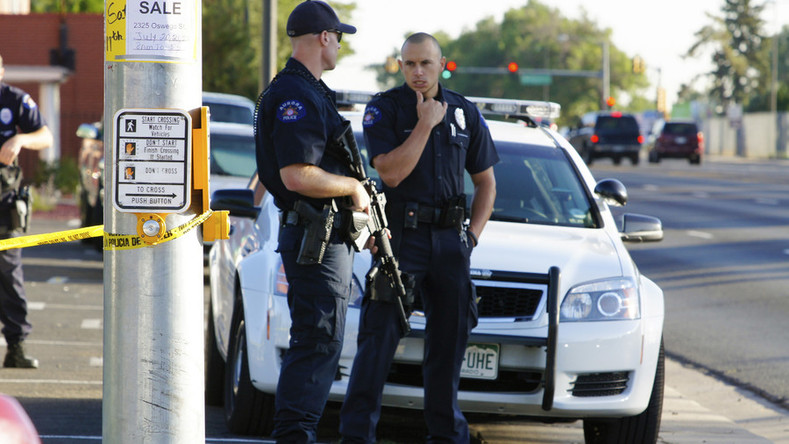 A man armed with a gun and other weapons barricaded himself inside the lobby of police headquarters in Arvada, Colorado on Friday night, according to law enforcement.
The man made "suicidal comments," police told reporters during a briefing.
He eventually "surrendered peacefully," police announced on Twitter.
The incident began around 7 p.m. local time, the Associated Press reported, citing police spokeswoman Jill McGranahan.
There were no hostages taken, but the man was in possession of a gun and a knife, McGranahan said. Police later added on Twitter that the firearm was a handgun, not a rifle.
The building was evacuated successfully during the time of the incident.
A SWAT team was at the scene, communicating and negotiating with the man.
Police do not know the identity of the man in question. Residents were told to avoid the area.