US workers sue Monsanto over 'cancer-causing' weed-killer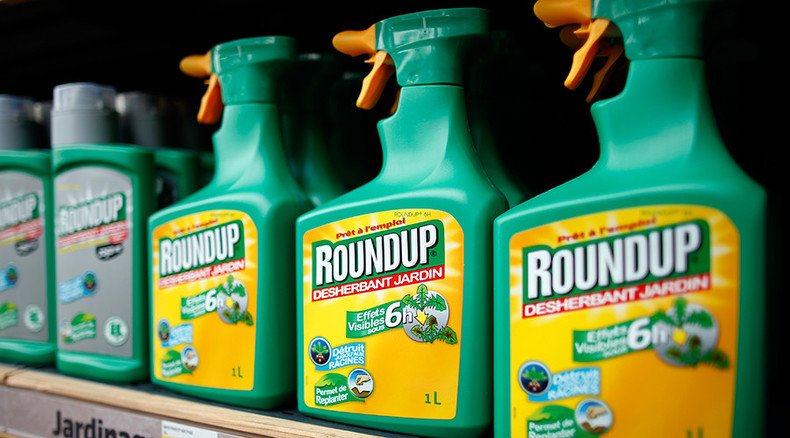 Two US agricultural workers have simultaneously sued Monsanto, claiming that the company's weed-killer herbicide caused their cancers. They have also accused the bio-tech giant of pressuring regulators to downplay the risks from its Roundup herbicide.
In his lawsuit against Monsanto, 58-year-old former farm worker Enrique Rubio said he believes that the bone cancer he was diagnosed with back in 1995 was a result of his work with Monsanto's weed-killer.
Working in California, Texas and Oregon over several years, Rubio's duties included spraying fields of cucumbers, onions and other vegetable crops with pesticides and Roundup, one of Monsanto's widely used herbicides.
Another plaintiff, 64-year-old Judi Fitzgerald, joined Rubio in his legal battle against Monsanto. Diagnosed with leukemia in 2012, Fitzgerald had to use Roundup in the 1990s when she worked at a horticultural products company.
Fitzgerald filed her lawsuit in federal court in New York on the same day as Rubio.
The lawsuits claimed that Roundup was a "defective" product and "unreasonably dangerous" to consumers, Reuters reports.
The two cases come six months after the World Health Organization's cancer research unit concluded that the active weed-killing ingredients in Roundup and other herbicides were "probably carcinogenic to humans."
In March, the International Agency for Research on Cancer (IARC) said that there was "convincing evidence" that glyphosate – the active ingredient in Roundup – can cause cancer in lab animals. The body also found some "limited evidence" that glyphosate was carcinogenic in humans for "non-Hodgkin lymphoma."
The IARC classified glyphosate on the second level of concern (out of four), described as "probable or possible carcinogens."
Monsanto rejected the conclusions, calling them "such a dramatic departure from the conclusion reached by all regulatory agencies around the globe."
The IARC's findings contradicted the US Environmental Protection Agency (EPA) conclusions that rated glyphosate as having "evidence of noncarcinogenicity for humans" since 1991. In 2013, the EPA increased tolerance levels for the herbicide, stating that can "be used without unreasonable risks to people or the environment."
The newly-filed lawsuits also claimed that Monsanto pressured the EPA to downplay glyphosate's classification.
Responding to Rubio's and Fitzgerald's accusations, Monsanto spokeswoman Charla Lord said that such claims were groundless.
"Decades of experience within agriculture and regulatory reviews using the most extensive worldwide human health databases ever compiled on an agricultural product contradict the claims in the suit which will be vigorously defended," Lord said, according to Reuters.
Attorney Robin Greenwald, who represents Rubio, told Reuters that she expects that more lawsuits may be filed.
"I believe there will be hundreds of lawsuits brought over time," said Greenwald.
You can share this story on social media: