Mark Zuckerberg, Bill Gates push for universal internet access by 2020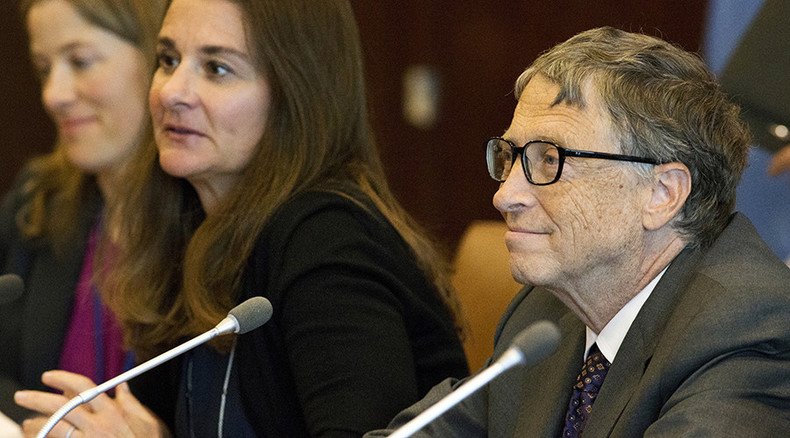 Facebook CEO Mark Zuckerberg, Microsoft founder Bill Gates, pop star Bono and many others have thrown their support behind a pledge to bring internet access to everyone in the world by 2020.
Zuckerberg's "Connect the World" campaign partnered with One, Bono's anti-poverty organization, to release the Connectivity Declaration during the United Nations General Assembly on Monday.
"When people have access to the tools and knowledge of the internet, they have access to opportunities that make life better for all of us," the declaration said. "The internet belongs to everyone. It should be accessible by everyone."
Zuckerberg said in a Facebook post that internet access is an essential part of fighting destitution, noting that for every 10 people that are connected to the internet, roughly one person is lifted out of poverty.
"If we connect the more than four billion people not yet online, we have a historic opportunity to lift the entire world in the coming decades," he wrote.
The declaration was also signed by Wikipedia founder Jimmy Wales, the Bill and Melinda Gates Foundation, one of the world's largest charitable organizations, and Mo Ibrahim, a Sudanese-British billionaire who rewards African leaders who demonstrate good governance with large cash payouts.
Zuckerberg appeared at the United Nations on Saturday to advocate for the prioritization of global internet access and to explain how connecting the world's population to the internet is one of the most important issues of the generation.
"Today over half the people on this planet don't have access," Zuckerberg wrote in a joint New York Times op-ed with Bono. "That is not good for anyone – not for the disempowered and disconnected, and not for the other half, whose commerce and security depend on having stable societies."
The Facebook CEO is putting his money where his mouth is, with his company working alongside the Internet.org project, which seeks to expand affordable internet access in poorer countries. It launched in India in February and brought free access to a select number of websites to users in six states.
You can share this story on social media: