Plane in the wrong lane: Aircraft makes mind-blowing landing on Californian street (VIDEO)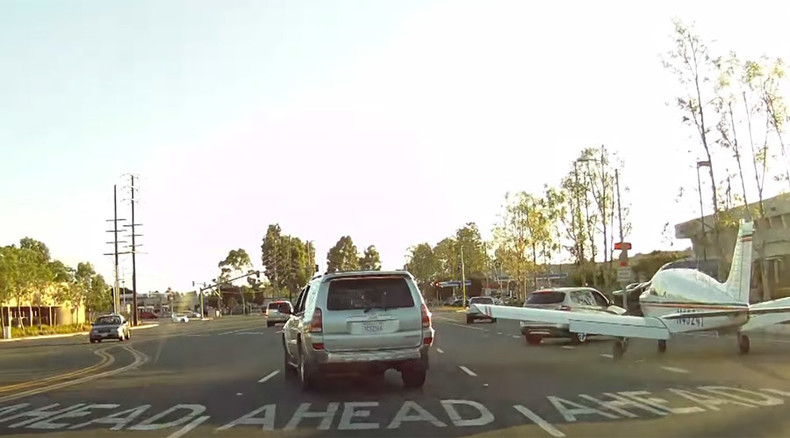 A small plane rolling down the street is not what you usually expect to see at the traffic lights while returning from home. However, commuters in a California city had the thrill of watching just that on Wednesday.
The Piper Cherokee aircraft mingled with cars and SUV's during rush-hour traffic in Irving in Orange Country. The plane is owned by Orange Coast College and is based at the John Wayne Airport.
A commuter caught the moment on a dashcam, although the driver's reaction was extremely calm – reminiscent of how Russian drivers took in witnessing a meteor exploding in the sky in February 2013. He did exclaim: "Are you kidding me" when the plane crossed the road.
The unorthodox procedure was a necessity, although the authorities did not report the cause of the emergency. A student and an instructor were in the cockpit and nobody was hurt in the incident.