Cop throws punches at provocative student in classroom (VIDEO)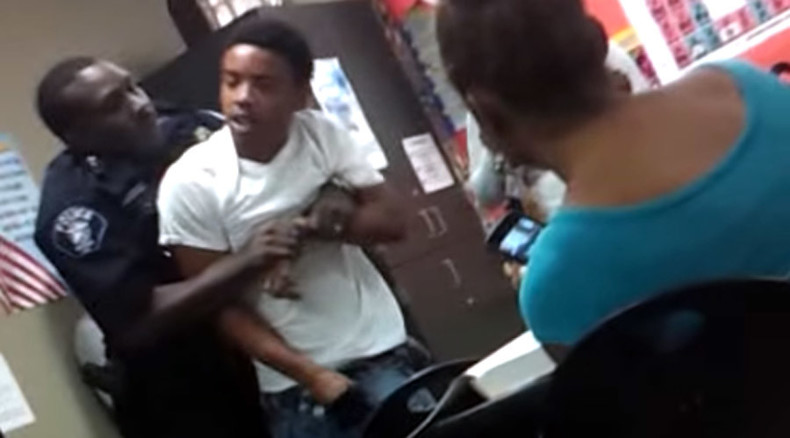 An altercation between a cop and a teenage student in a classroom became uncomfortably physical, when the two engaged in a short but intensive fist fight. Luckily for the kid, he evaded most of the punches thrown at him by the adult.
The video was shot in a classroom full of people. It shows a uniformed officer restraining a boy, who appears to be in his mid-teens.
The boy tells the man holding him: "Let me go and I'll beat your ass up." When the boy is released, the altercation continues, with the two taunting each other.
The confrontation subsequently exploded into violence, as the cop punches the teen in his face.
A short fist fight ensued, with the adult swinging several times at his opponent, but the boy managed to evade the blows, with speed that would make a pro boxer proud.
As the audience yells in outrage and boos, the fighters stop and the boy walks away.
It is not clear when or where the unsettling footage was taken. It first surfaced on YouTube in October last year, published by a user called 'Chris marsh'. This is the only video on the user's channel. The video resurfaced recently on social media. Separate footage of the same incident is being circulated online.
Ironically, shortly before the altercation took place, it appears that the students were being taught about government and politics, judging by what was written on the blackboard.