Congress demands probe into Pentagon's $1 million strip club, casino bill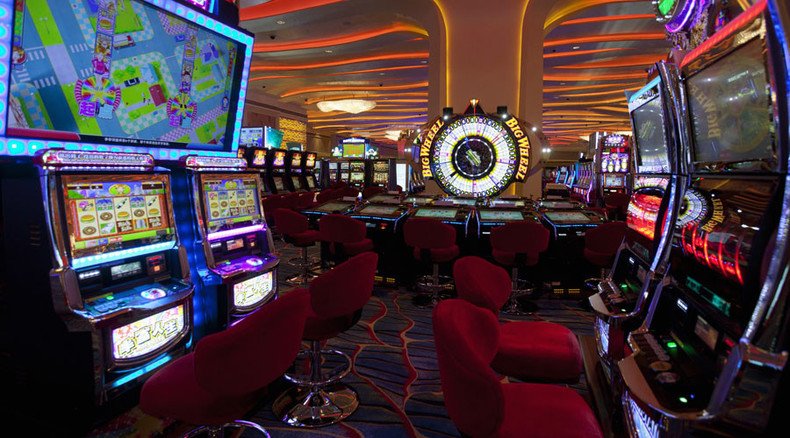 Congress is asking the Pentagon's watchdog for another probe into how the military racked up 5,000 charges at casinos and strip clubs totaling more than $1 million over the course of a year – and whether the government footed the tab.
In a memo released on Monday, the Pentagon inspector general said the Senate Armed Services Committee has requested an additional probe into the department's excessive spending.
"Our objective is to determine whether (Defense Department) cardholders who used government travel cards at casinos and adult entertainment establishments for personal use sought or received reimbursement for the charges," the memo said, according to Reuters.
The new investigation will target the Defense Travel Management Office in Virginia. It will determine how the expenses were covered and whether they were reimbursement by the government.
"We will determine whether disciplinary actions have been taken in cases of person use or if the misuse was reported to the appropriate security office," assistant inspector general Michael Roark wrote to Pentagon officials in a memo.
The new audit will likely take several months, with the IG only publishing the final report next year.
A Pentagon IG report in May showed Defense Department employees spent $952,258 at casinos and another $96,576 at strip clubs using official travel charge cards during the course of a year.
Examples include an unnamed Navy SEAL visiting El Paso, Texas on official duty who used his government card to splurge on himself at an adult entertainment establishment to the tune of more than $1,000 over a 17-day stay, according to the Military Times.
However, the IG report did not reveal who ultimately paid those bills. It found that in some cases charges made to government credit cards were approved as official expenses and covered by DoD. In cases where a cardholder did not submit expenses for reimbursement through their command or agency, they were responsible for any outstanding charges.
The report also found the DoD had no policy requiring its personnel to identify "high risk merchants," such as casinos and strip joints, which might suggest wrongful personal use of government credit cards.
You can share this story on social media: