16yo teen invents world's fastest Ebola test, grabs Google science prize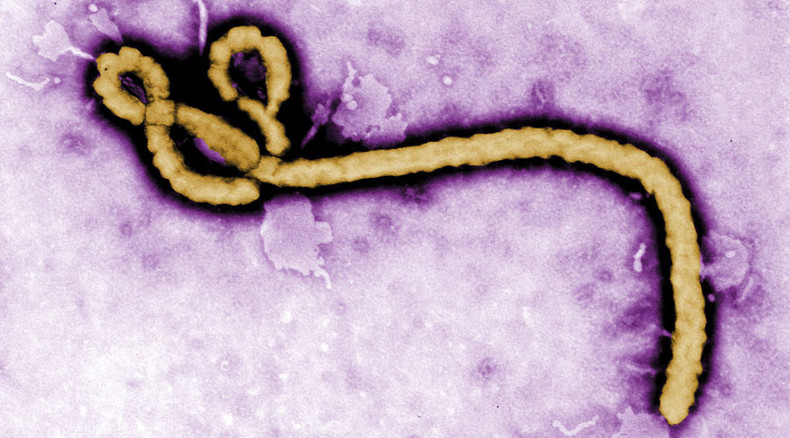 A 16-year old teenager from Connecticut has invented an express test to detect the deadly Ebola virus in just 30 minutes at a cost of $25. Olivia Hallisey's breakthrough grabbed the top prize at the Google Science Fair.
Hallisey, a sophomore at Greenwich High School, has come up with what she called a "novel, temperature-independent, rapid, simple and inexpensive Ebola detection platform."
"Current methods of Ebola detection utilize enzyme-linked immunosorbent assay ("ELISA") detection kits which cost approximately $1,00 each, require complex instrumentation, trained medical professionals to administer, and up to 12 hours from testing to diagnosis. The kits require the unbroken refrigeration of reagents from point of manufacture to point of use (the "cold chain"), making the ability to diagnose in remote areas, where refrigeration is often nonexistent or unreliable, highly problematic if not impossible," Hallisey explained on her project's website.
Unlike current Ebola detection methods, Hallisey's test takes only half an hour to show the Ebola virus and does not require any refrigeration. While Olivia's method is 25 times more expensive – $25 per test – it is also 24 times faster than the tests currently available. When it comes to Ebola, minutes do matter.
"It is estimated with early diagnosis and medical treatment, Ebola fatality rates of up to 90% would decline by approximately 50 percent," the teenager said.
READ MORE: New Ebola vaccine field trial shows up to 100% efficiency
Olivia used silk fibers, which possess stabilizing properties, and current Ebola ELISA reagents, taking all of the same components of a regular Ebola test – antibodies and chemicals that cause the test to change colors if Ebola proteins are present in a patient's blood.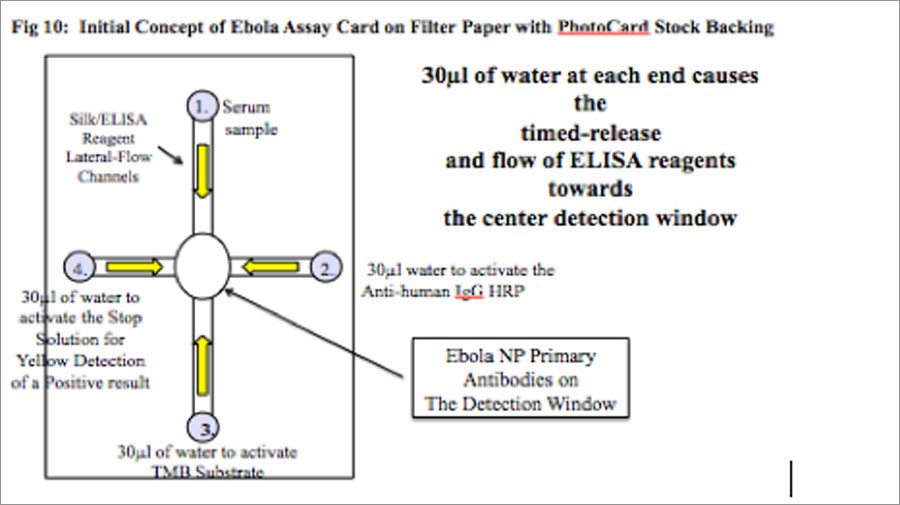 Hallisey used the silk-stabilized chemicals to "construct a four-channel, paper-based, fluidic detection card," where reagents would react with a patient's Ebola antigens. It requires only a serum sample and water to work.
"In this new device, that is stable and stored at room temperature, 30µl drops of water were used to dissolve silk-embedded reagents, initiating a timed-flow towards a center detection zone, where a positive (colored) result confirmed the presence of 500pg/ml Ebola(+)control antigens," Hallisey wrote.
In order to confirm that her test is capable of sustaining high temperatures, Hallisey tested the Ebola ELISA "in a 96-wellplate format (A450nm) at 0-7days from initial mixing and dilutions."
On Tuesday, Hallisey was awarded with a $50,000 scholarship for her breakthrough as a prize at Google's annual Science Fair, an online competition for children between the ages of 13 and 18.
The Connecticut teenager was one of 22 young scientists from around the world who were showing off their scientific projects.
The fifth Google fair was also attended by Ahmed Mohamed, the 14-year-old Muslim boy from Texas who became famous after being arrested for bringing a homemade digital clock to school.
You can share this story on social media: