'I know what I did was wrong:' Texas man pleads guilty to running bitcoin Ponzi scheme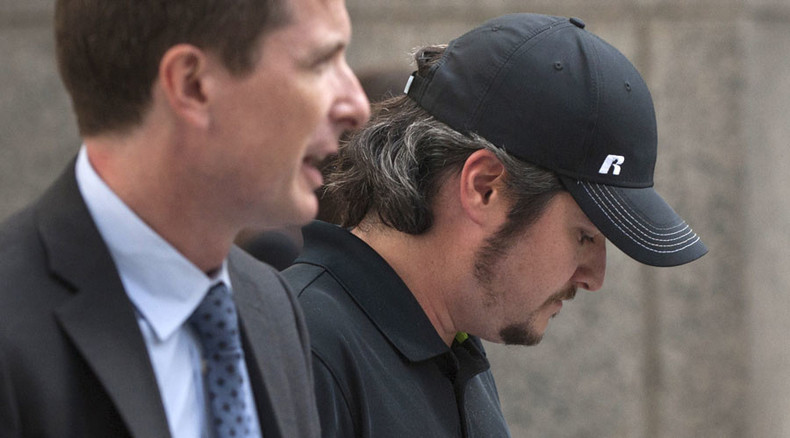 A Texas man has pleaded guilty to running a bitcoin Ponzi scheme, in what has been described as the first securities fraud case surrounding the digital currency. The scam once controlled over seven percent of the bitcoin in circulation, prosecutors said.
Telling US Magistrate Judge Sarah Netburn that he made false statements to investors, 33-year-old Trendon Shavers said, "I know what I did was wrong, and I'm very sorry" during the Monday trial.
According to the government, Shavers promised investors interest rates of 7 percent per week – or 3,641 percent a year – if they entrusted him with their bitcoins. He vowed to personally cover any losses in the event of a market change, court documents say.
Prosecutors said that the scheme, which the Texas man ran in 2011 and 2012, resulted in Shavers controlling 7 percent – more than 764,000 – of all bitcoins in circulation at one point. The 764,000 bitcoins were valued at around $4.6 million at the time, and would be valued at about $173 million based on current exchange rates.
Shavers went by "Pirateat40" online while running 'Bitcoin Savings and Trust' out of his home. The indictment says that Shavers solicited the investments on the website Bitcoin Forum.
Assistant US Attorney Michael Ferrara said Shavers invested only some of the bitcoins and was "receiving money from investor B to pay investor A. In other words, he had the telltale signs of a Ponzi scheme."
That scheme "yielded high returns for [Shavers] rather than his investors," US Attorney Preet Bharara said in a release. "Instead of reaping gains, his investors were largely swindled out of their money in a cyber-age Ponzi scheme."
The year-long scheme was shut down in September 2012, at which point Shavers had cheated 48 of 100 investors out of all or part of their investments, prosecutors said.
He reportedly used at least 146,000 bitcoin – more than $33 million based on current exchange rates – to pay for personal expenses, including a BMW M5 sedan, a $1,000 steakhouse dinner in Las Vegas, spa treatments, casino visits, rent, and groceries.
A federal prosecutor said Shavers did, however, invest some of the bitcoin in the now-defunct Tokyo-based Mt. Gox bitcoin exchange.
The 33-year-old was arrested in November and released on bail. A plea agreement allowed for a second charge of wire fraud to be dropped. The agreement recommends a prison sentence of three years, and prohibits Shavers from appealing any sentence at or below 41 months. Sentencing is scheduled for February 3.
In a separate case last year, Shavers was ordered to pay more than $40 million in a civil action filed by the Securities and Exchange Commission, along with a civil penalty of $150,000.
You can share this story on social media: