Catholic hospital won't sterilize pregnant mother with brain tumor, ACLU threatens action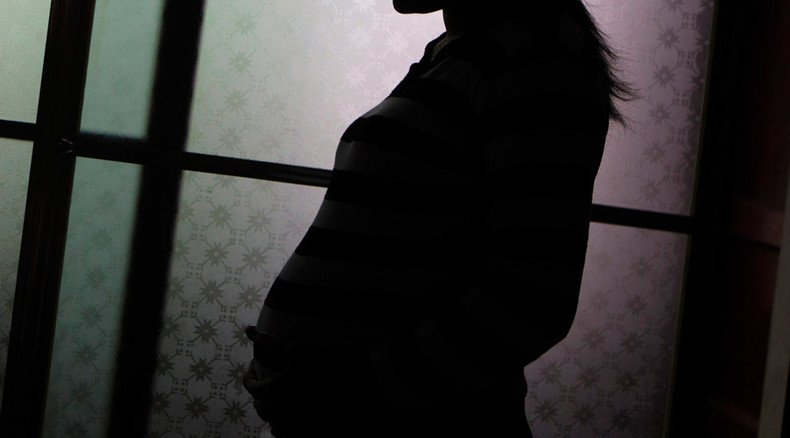 The American Civil Liberties Union of Michigan is demanding that a Catholic hospital carry out a sterilization request from a mother who is pregnant but has a brain tumor. The hospital denied the request on religious grounds, but the ACLU is contesting the decision.
The fight began when Jessica Mann, who is expecting to deliver her third child next month, was told by her doctor to make sure that she could not get pregnant again because of her pre-existing brain tumor. Mann decided that while she was under anesthesia for a Caesarean section during the birth, she would have a tubal ligation, a procedure that prevents further pregnancies.
Mann had read that Genesys Regional Medical Center, which is Catholic-run, changed its policies the previous year but her doctor said in May to make the sterilization request a medical exception.
Mann was recently informed that Genesys denied her request based on religious grounds. Officials said the church forbids procedures that cause sterilization, including vasectomies, and Mann didn't qualify for an exception.
"I was surprised and upset," said pregnant mother Jessica Mann, who sent a letter to the hospital through the American Civil Liberties Union threatening legal action, reported the Washington Post.
"And there was anger at the fact that they can disregard medical issues for their religious beliefs."
In 2009, the US Conference of Catholic Bishops issued a set of ethical and religious directives for Catholic hospitals that bar the institutions from promoting contraceptives, providing abortions or doing procedures with no other intention but to sterilize the patient, such as a vasectomy.
RT contacted Ascension, the healthcare system that Genesys is a member of, for comment on the denial of service.
"As a Catholic healthcare system, we follow the ethical and religious directives of the Church," said Johnny Smith, director of media relations for Ascension. "Beyond that, we can't comment on this patient's particular case."
The Washington Post reported that federal law provides an exemption for medical providers who do not want to provide abortion or sterilization services.
The American Civil Liberties Union of Michigan sent Mann's letter on Friday and said the guidelines not only substitute religious doctrine for best medical practices, but also disproportionately harm women because they are focused on reproductive matters.
"Although everyone has a right to practice their religion as they see fit, religion cannot be used to harm others, which is what is happening here," said Brooke Tucker, attorney at the ACLU of Michigan.
"Jessica Mann and every person who goes into the hospital seeking medical care should not have to worry that religious beliefs rather than medical judgment will dictate what care they receive."
Mann's family is looking for a new hospital and doctor while the ACLU petitions their case. Hospital administrators said she could go through the birth and have the sterilization at a different hospital, but Mann said another surgery after a Caesarean could be equally as threatening to her life.
"I should be able to focus on getting ready for my baby, not having to fight a hospital for treatment in my last trimester of pregnancy," Mann told the Wisconsin Gazette.
"I want to make sure that not only myself but that other women are able to get the medical treatment that they need."
The ACLU of Michigan's argument might be hard to prove. The civil rights organization is already appealing a decision in a case where a federal judge sided against a pregnant mother over denial of care at another hospital.
Tamesha Means was receiving prenatal care from a doctor affiliated with a Catholic hospital when her water broke at 18 weeks. In her lawsuit against the Conference of Catholic Bishops, Means said the hospital failed to discuss with her the possibility of terminating her pregnancy and instead gave her false hope that the fetus could be saved. Instead, she contracted an infection and miscarried.
The ACLU has investigated the growing influence of the Catholic Church on hospital practices, producing a 2013 report with MergerWatch that showed Catholic acute-care nonprofit hospitals increased 16 percent between 2001 and 2011, even as the total number of hospitals in the US was declining.
By 2011, the report found that 10 percent of all acute-care hospitals were Catholic-sponsored or -affiliated, representing about one in nine hospital beds in the country.
You can share this story on social media: