Flash flood kills 6 in Utah, 7 still missing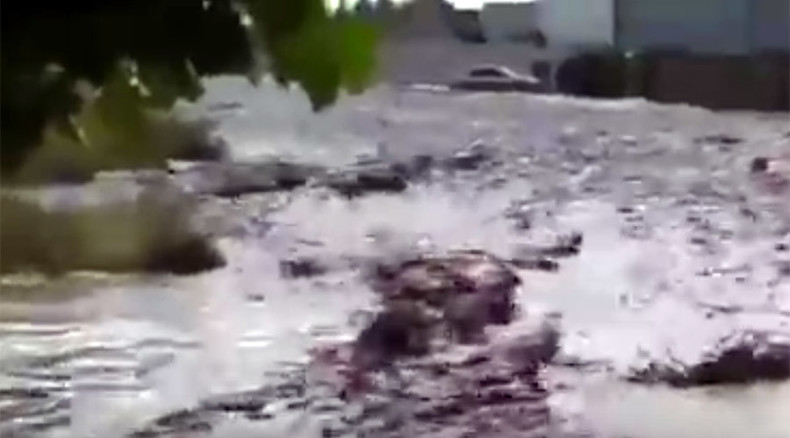 Six people are dead and rescue teams are searching for others after two cars were caught in a flash flood in Hildale, Utah on Monday evening.
Three people have been rescued but seven others are still missing, according to fire officials in Colorado City, Arizona, after a tremendous thunder storm came through the area.
Both Hildale and Colorado City are located near the border of Utah and Arizona.
The victims are from the Colorado City and Hildale areas, and range from mothers to small children, said Kevin Barlow, Colorado City's assistant fire chief, according to local channel Fox 13.
The two vehicles were washed downstream in the Hildare area as the flash flooding occurred. The flooding also overturned cars and caused flood damage along State Route 59, according to the National Weather Service.
The Weather Service has flash flood warnings in effect for the Hildale area and Zion National Park until 8:00pm local time.