California burning: One dead, 1,000s evacuated as wildfires scorch 400 homes (PHOTOS)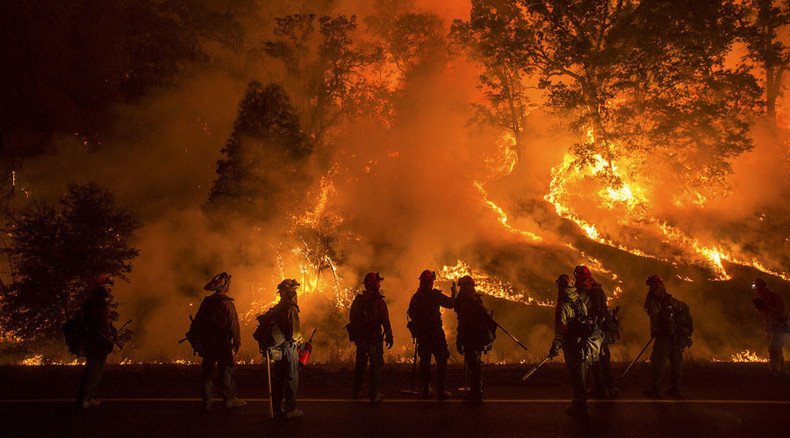 Raging wildfires in California have killed one person as firemen struggle to fight the spreading blazes amid a state of emergency. Hundreds of houses have been charred, with devastating photos showing homes completely gutted, only their foundations left standing.
The blazing inferno consists of two fires – the Valley Fire and the Rough Fire, both of which continue to gain ground as at least 5,000 firefighters try to extinguish the fast-spreading flames.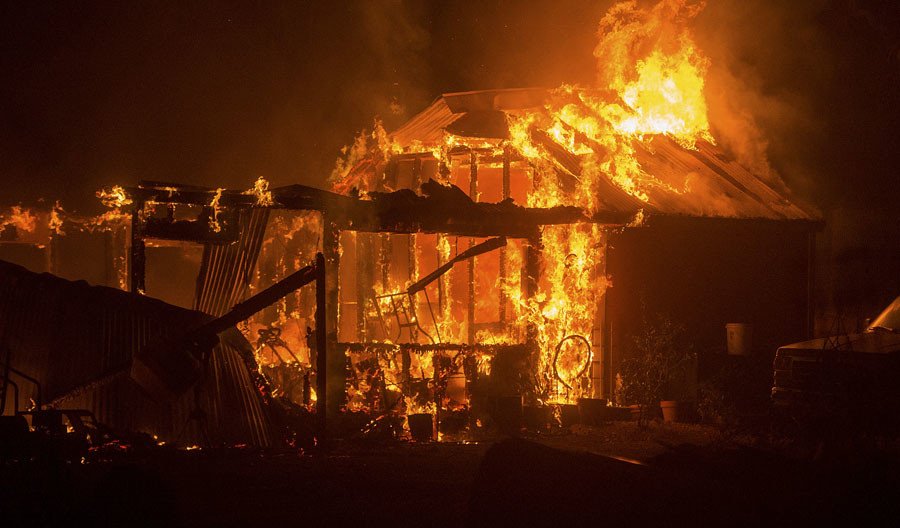 One person was killed by the Valley Fire when it raced through dry brush north of San Francisco and exploded in size within hours, California Department of Forestry and Fire Protection spokeswoman Lynn Valentine told AP.
Thousands of people have been forced to flee their home, helpless in the face of the encroaching flames. Entire towns have been evacuated, along with a 35-mile stretch of State Route 29. Four-hundred homes have so far been destroyed, along with two apartment complexes and 10 businesses.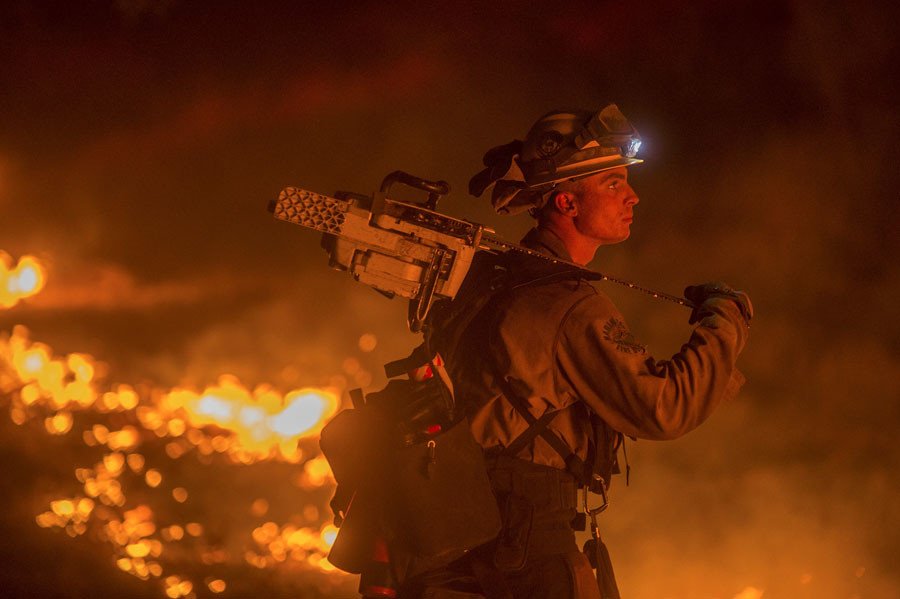 Poking the smoking ruins of his home with a piece of scrap metal, 33-year-old homeowner Justin Galvin said: "This is my home. Or it was." Galvin, a firefighter himself, had spent the entire night fighting another massive fire in the Sierra Nevada foothills while his own house burned to the ground.
An additional 1,000 structures such as barns, sheds, and outbuildings have been burned, according to Cal Fire spokesman Daniel Berlant. One particularly poignant photo showed a horse lying dead by the side of the road.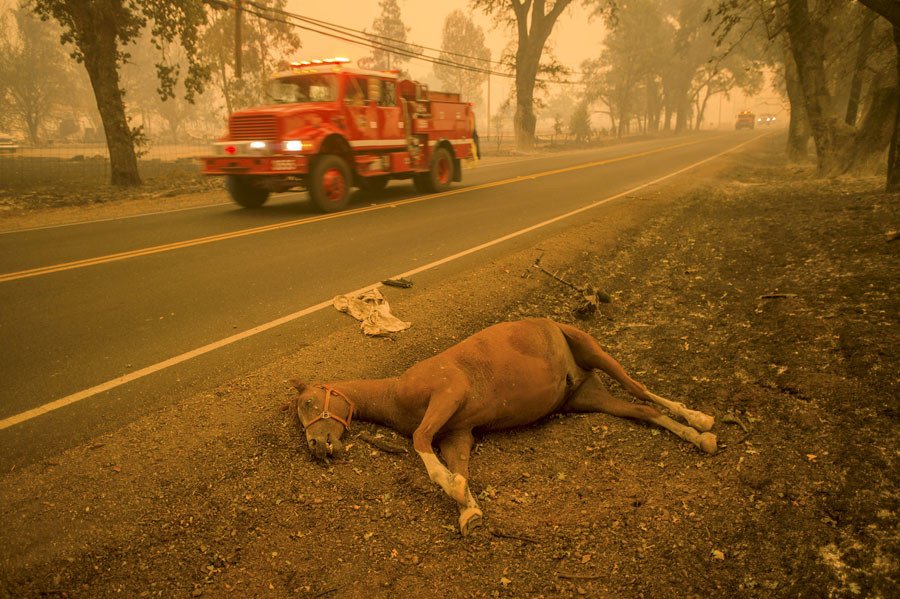 The Valley Fire, which broke out Saturday, has already burned 78 square miles in Lake County, after rapidly spreading through brush and trees suffering from several years of drought.
Meanwhile, east of Fresno, the Rough Fire continues to scorch everything in its path. The blaze had destroyed 203 square miles of forest land as of late Sunday.
Responding to the devastation, California Governor Jerry Brown has declared a state of emergency in Lake and Napa counties. He has also called up the California National Guard and requested funding from the Federal Emergency Management Agency (FEMA).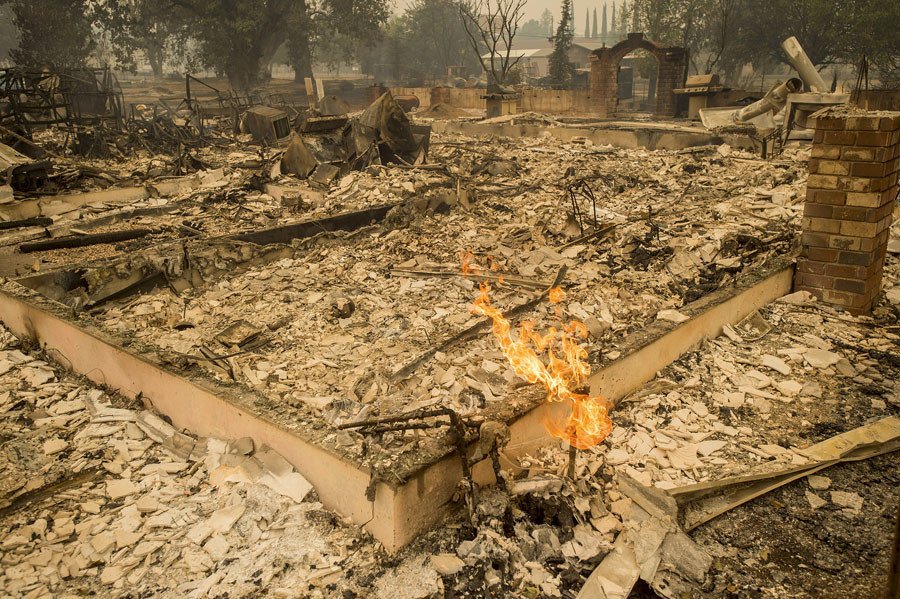 Although California is no stranger to battling wildfires, Mark Ghilarducci – director of the governor's Office of Emergency Services – said this summer's fires are the most volatile he's seen in 30 years of emergency response work, due to the extremely dry conditions from a four-year drought.
"The bushes, the trees have absolutely no moisture in them, and the humidities are so low that we are seeing these 'fire starts' just erupt into conflagrations," Ghilarducci said, according to the Sacramento Bee.
You can share this story on social media: