Miami, ocean, sun, beach-goers …and huge waterspouts (PHOTOS, VIDEO)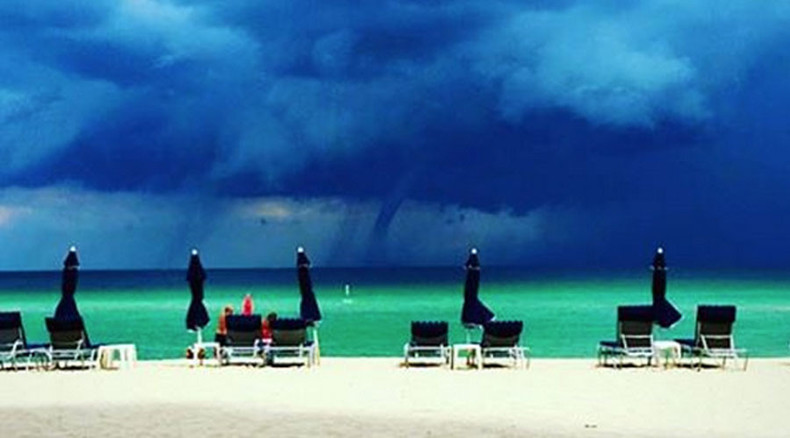 Hundreds of beach-goers in Miami happened to witness a rare phenomenon - several waterspouts which seemed to rise right out of the water, as seen from numerous pictures on Instagram.
The largest was recorded near Sunny Isles Beach, a resort area which is often nicknamed 'Little Moscow' due to its large Russian population.
"Oh, my God, what's this? So it was impressive, amazing." Paloma Silva who witnessed the waterspouts told 7News.
"It had a lot of mass to it, so I was slightly freaked out about it," another witness, Robert Syslo, said. "It was just getting bigger and bigger and bigger by the second."
Luckily, the waterspout didn't turn into a devastating tornado and never made it to the shore. Social media users had a whole 45 minutes to capture its best moments.
You can share this story on social media: