World cybersecurity market will grow by $100b in five years – report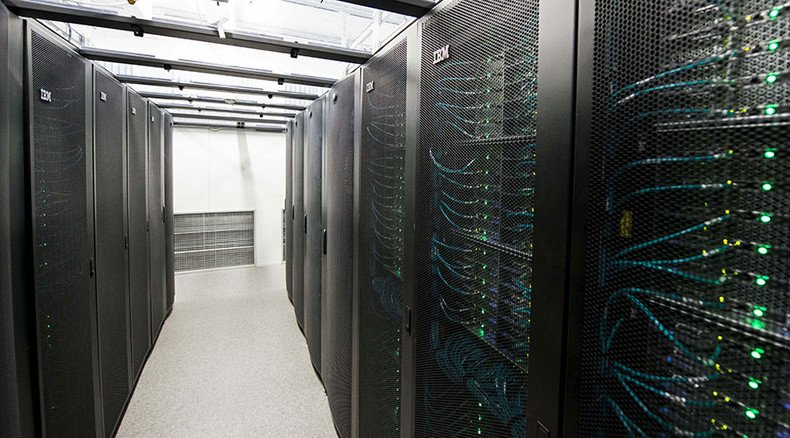 The global cybersecurity market will grow to an estimated $170 billion by 2020, from $77 billion in 2015, according to cybersecurity analysts. That estimate is conservative, one expert told RT, given constant expansion in technology and hacker abilities.
Seven-figure cybersecurity deals have gone up by 40 percent year-over-year, while the Asia-Pacific region is quickly emerging as a major market for cybersecurity interests, according to a quarterly report by Cybersecurity Ventures.
READ MORE: Planes, guns and automobiles: 5 scariest hacking targets

North American and Europe remain the top cybersecurity markets, the report said, while the "aerospace, defense, and intelligence vertical continues to be the largest contributor to cybersecurity solutions."

The growth of the cybersecurity market, though, will likely be much more than the report estimated, Hemanshu Nigam, CEO of SSP Blue, a leading advisory firm for online safety, told RT.
READ MORE: This is how the government 'informs' you about critical software flaws

"I say that for a couple reasons," Nigam said. "One is that hackers are getting constantly smarter. Organized crime has taken over. And the second reason is that as new platforms develop, which they are, new technologies, new business models, new areas -- that is all expanding. Which means, if you look at existing growth and follow the pattern, it's actually going to be a little bit more exponential. I can bet it's not a hundred billion (in growth by 2020), it's probably going to be $150 or $200 billion."
Cyberattacks are costing global businesses as much as $500 billion per year, the Cybersecurity Ventures report said, based on limited information available on such losses. The banking and financial sectors have led the way as top targets for cyberattacks in the last five years, with IT and telecom, defense, and the oil and gas sectors following behind.
READ MORE: IRS hackers hit 334,000 accounts, almost 3 times worse than first reported

The European cybersecurity market expected to grow to $35.53 billion by 2019, according to the report. In that same timeframe, cybersecurity markets in the Asia-Pacific region and Latin America will increase to $32.95 billion and $11.91 billion, respectively.

Major areas of growth within the cybersecurity market include security analytics, threat intelligence, mobile security, and cloud security, the report stated.
READ MORE: Hackers can steal your fingerprint data from Android devices

By 2018, the 80 percent "of proprietary data in the cloud" will encrypted, up from 20 percent by the end of 2015. The market for encryption software will be worth $4.82 billion by 2019, according to a Markets to Markets analysis cited by Cybersecurity Ventures.
The Obama administration, meanwhile, has stepped up its rhetoric concerning cyberattacks allegedly orchestrated by Chinese hackers. On Thursday, US Director of National Intelligence James Clapper said the US should boost its cybersecurity against Chinese cybercriminals. China's Foreign Ministry responded, characterizing accusations made by the US as "groundless attacks."
You can share this story on social media: