Double rainbow over WTC on eve of 9/11 anniversary amazes social media (PHOTOS)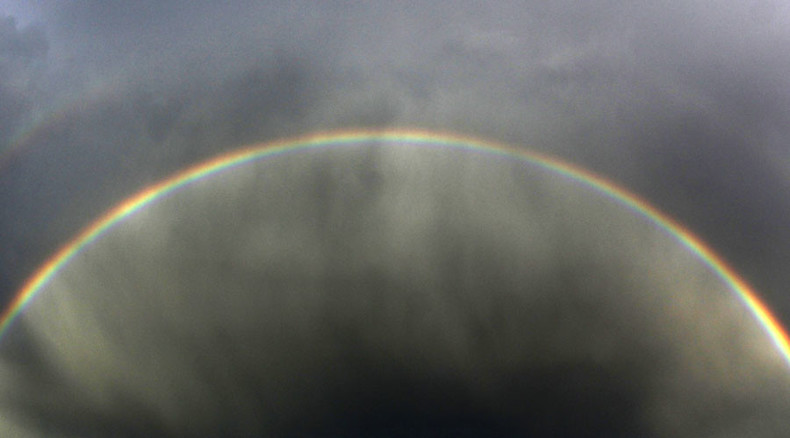 An amazing double rainbow has appeared at the place where the World Trade Center used to stand, one day before the anniversary of 9/11, the tragedy that took thousands of lives 14 years ago.
The rainbow appeared over the city at about 8am between rain showers.
"I don't know if it was just a coincidence or what, but it's the day before Sept. 11, and it just appeared there at the Freedom Tower," Ben Sturner, 39, a Queens resident, told The Oregonian.
The rainbow sparked a massive response on social media. Many took to Twitter to post their photos of the rainbow, using the hashtags #neverforget and #remember911.
Twitter user Carol Varsalona, inspired by a photo taken by Sturner, even wrote a poem to accompany it.
The September 11, 2001, attacks claimed the lives of 2,977 lives after passenger jets hijacked by al-Qaeda terrorists hit the twin towers of the World Trade Center and the Pentagon.