Star treatment? NYPD commissioner apologizes to tennis pro James Blake after cop tackled him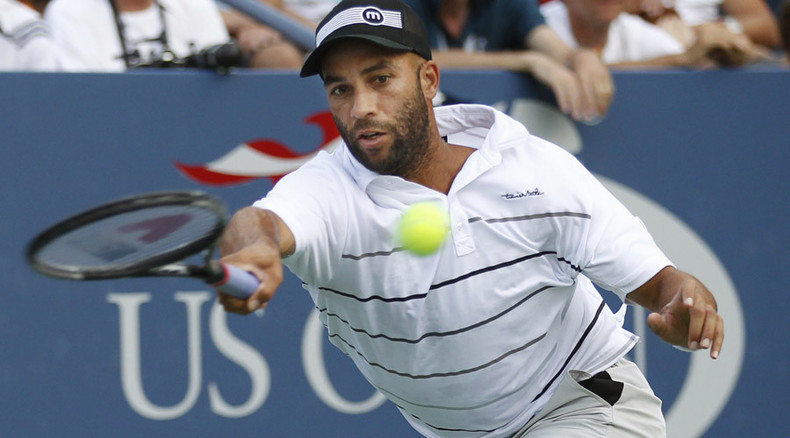 The NYPD commissioner wants to apologize to tennis star James Blake, one day after he was slammed to the ground by an officer. The cop responsible has been stripped of his badge. The prompt reaction comes after Blake's arrest led to a social media frenzy.
New York Police Department (NYPD) Commissioner William Bratton said on Thursday that he wanted "to extend a personal apology'' to retired professional tennis player James Blake for the incident that happened one day prior.
He said he has been trying to reach Blake by phone, but that Blake hadn't responded to messages, AP reported. He also stated that investigators have tried to speak to Blake at his hotel, with no success, and that they would try to reach him at the US Open on Thursday.
NYC Police Chief wants to apologize to James Blake? I'm sure it happens all the time but he gets a personal apology bc he's famous? Total BS

— P.J. _____ph (@axillapt3) September 10, 2015
The commissioner also said that his department wants Blake to speak to its Internal Affairs division.
However, Blake denied that anyone from the NYPD had tried to contact him, and asked for an apology and an explanation for the officers' behavior in an interview with ABC on Thursday.
Blake said he was standing outside his Manhattan hotel on Wednesday when a plainclothes officer in a t-shirt and shorts came charging towards him. The retired tennis star said the officer never identified himself and wasn't wearing a badge.
The 35-year-old, who is biracial, was handcuffed and detained by that officer, who has now been stripped of his gun and badge while the matter is being investigated. A total of five white officers were involved in the incident.
On Wednesday, Blake expressed hope that a video of the event might emerge so that people could "see what happened." Such footage does, indeed, exist and has been viewed by Bratton and investigators, but not been made public.
Blake has stopped short of calling the situation racial profiling.
"I don't know if it's as simple as that," he told New York Daily News. "To me it's as simple as unnecessary police force, no matter what my race is."
"In my mind there's probably a race factor involved, but no matter what, there's no reason for anybody to do that to anybody."
Am I the only one who appreciates the irony of the NYPD mistaking the identity of James Blake while investigating an identity theft case?

— Eric Lopoten (@Lopper11) September 10, 2015
However, Bratton denied on Thursday morning that the incident was prompted by race.
"Let's put that nonsense to rest right now," Bratton told CNN. "Race has nothing to do with this."
According to Bratton, the officers were acting on information from someone at the hotel who had identified him as having bought a phone with false credit card information.
He added that police had a photograph of the suspect, and that the man "looks like the twin brother of Mr. Blake."