14% of US households don't have enough food for healthy life – report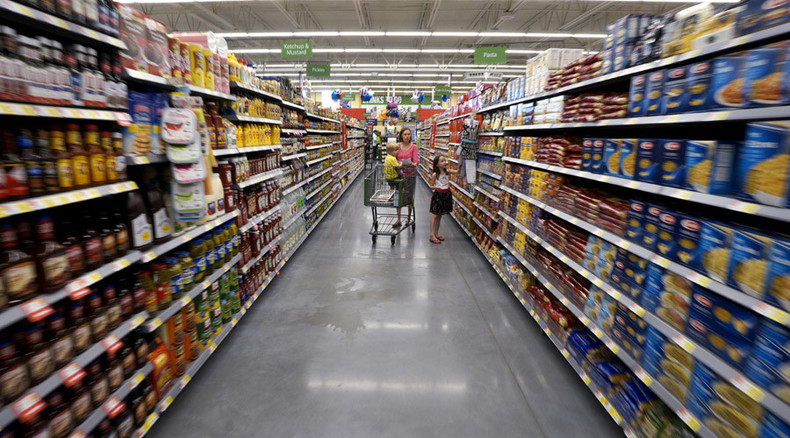 An annual hunger report found that 17.4 million American households don't have "enough food for an active, healthy life," according to the US Department of Agriculture.
More than 80 percent in the survey said they were hungry, but didn't eat because they couldn't afford food.
The 2014 report, released on Wednesday, found that the majority of American households (86 percent) have access to enough food and are food secure throughout the year. However, a minority of households (14 percent, or 17.4 million) experience food insecurity, which means their access to food was limited by a lack of money or other resources.
More than 80 percent of people classified as food insecure said at some point in the past year they weren't able to buy enough food to last until the end of the month, and more than 75 percent reported they could not afford a balanced meal.
Secretary of Agriculture Tom Vilsack said the report was a reflection of the economy and remarked that "two million fewer people [are living] in a state of food insecurity today compared to 2011."
"This report … reflects the continued importance of anti-poverty and nutrition programs, including SNAP and healthier school meals, which help to keep food insecurity from rising," he added in a statement.
While there was a drop in insecure households in the 3 years from 2011 to 2014, from a peak of 14.9 percent to 14 percent, the annual percentage of households that were food insecure prior to the 2008 financial crisis hovered at around 11 percent.
"Set in the context of our economic recovery, [the numbers] are devastating," Billy Shore, founder of the anti-hunger non-profit group Share Our Strength told CNN Mondy. "Wall Street has recovered. The auto industry has recovered. Hungry Americans are almost exactly where they were."
The report also highlighted racial disparities in food insecurity. While 10.5 percent of white households suffered from food insecurity last year, the number was more than double for Hispanic households at 22.4 percent, and hit 26.1 percent for black households. The hardest hit were families with incomes below the federal poverty level (just over $24,000 for a family of four), households with children headed by single women or single men, women living alone, and households located in rural areas.
Although many of these households receive federal food benefits and emergency supplies from food banks, Politico argued that many of the food benefits, such as SNAP, come in one lump sum each month, and often families run out of food late in the month. Under the SNAP program, a family of four receives a monthly allowance of $649.
"This report also reflects [the continued importance] of efforts to improve employment and training programs that help low-income people obtain the skills they need to find good paying jobs so they can provide enough healthy food for their families," Vilsack said.
The findings come from the USDA's annual survey of more than 43,000 households, titled the Household Food Security report. It monitors the extent and severity of food insecurity in the US, and is considered representative of the country's 124 million households.