Cop texted pics of dead man's body after officer-involved shooting – lawsuit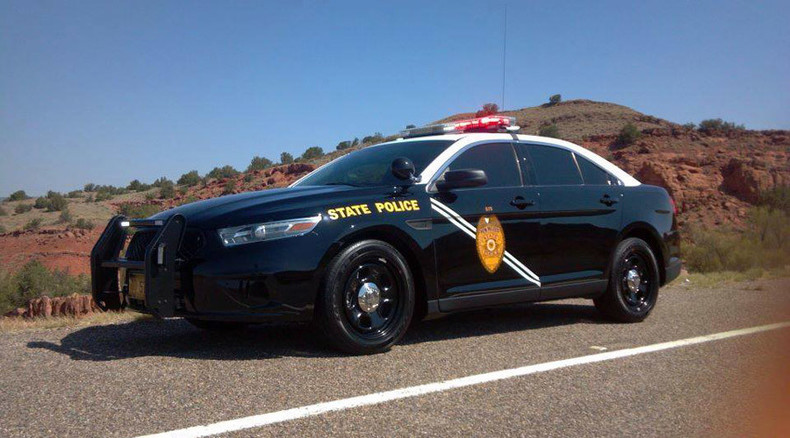 The family of a man shot and killed by New Mexico police is suing the state's Department of Public Safety and one of its officers for taking cellphone pictures of Samuel Pauly, the deceased victim, and texting them to friends.
Officer Mario Vasquez, who was assigned to manage the crime scene but was not involved in the shooting, "took multiple pictures of Samuel Pauly's dead body on his personal cell phone," which he later texted to his friends, the complaint, filed in District Court, said.
The incident, which took place in October 2011, began when Pauly's brother, Daniel, was involved in a road-rage incident with two women in another car on an interstate highway outside of Santa Fe. One of the women called 911 and reported a "drunk driver" who was "swerving all crazy," turning his pickup truck's lights on and off and trying to run them off the road. Daniel claimed that the women were the ones driving dangerously, and that they had followed him off the exit to Glorieta, where he confronted them.
Police tracked the truck's license plate, which had been provided to them by the women, to the house where Daniel and Samuel Pauly lived. By that point, Daniel had told his brother that a car had been tailgating him.
Three officers approached the residence "under the cover of darkness, without speakers, without visible police lights and without clearly announcing that they were State Police," a lawsuit against the police said. The "brothers were terrified" on seeing the flashlights, thinking they belonged to the women from the other car.
Both brothers then yelled out several times, "Who are you?" and "What do you want?" In response, they heard a laugh and someone say, "Hey, (expletive), we got you surrounded. Come out or we're coming in."
Pauly retrieved a shotgun and box of shells for Daniel, who yelled, "We have guns. Get out of here."
Upon hearing this, Officer Ray White took cover behind a stone wall 50 feet from the front of the house and drew his duty weapon, while Officer Michael Mariscal took cover behind a pickup truck. Daniel then fired two warning shots from the home. The two officers claimed they believed that the third officer had been shot.
They then saw Pauly in the front window with a handgun, which he was pointing at White, who subsequently shot Pauly in the chest, killing him.
When Officer Vasquez arrived after the shooting to take control of the crime scene, he took pictures of Pauly's dead body and later sent them to his friends.
"In an act of conscious disregard for the Pauly family's right to privacy, Officer Vasquez sent pictures of Samuel Pauly's dead body to friends via text message," the lawsuit says.
Daniel and his father, who is also named Daniel, said that they were unaware of the photos until a year later, when they were approached by KOAT, an Albuquerque ABC affiliate that had received copies of the pictures and broadcast them.
New Mexico State Police conducted an internal investigation, which confirmed that Vasquez had shared the pictures from his personal phone with at least one person via text message. At that time, State Police Chief Robert Shilling described the incident to the Santa Fe New Mexican as "unprofessional and appalling."
Vasquez was questioned under oath about what happened, the lawsuit said, without providing context.
"Q. And you understood that sending a picture of the dead body of someone's son out to the public could be harmful to their family, right?

"A. Yes, sir.

"Q. It could cause that family pain, right?

"A. Yes, sir.

"Q. And you did it anyway?

"A. Yes, sir.

". . .

"Q. And when you took the photo of Sam Pauly after he was dead, you understood that that violated his and his family's right to privacy, right?

"A. Yes."
A jury found the shooting was justified, and the family's civil lawsuit against the New Mexico Department of Public Safety and individual defendants, not including Vasquez, for wrongful death was dismissed for lack of evidence in May, according to Courthouse News Service.
In their latest lawsuit, the Paulys are seeking punitive damages for invasion of privacy, emotional distress, and violations of civil and constitutional rights. KOAT is not a party to the lawsuit, nor are the three officers who were involved in the shooting.