BA Boeing-777 with 172 people aboard catches fire on runway in Las Vegas (VIDEOS)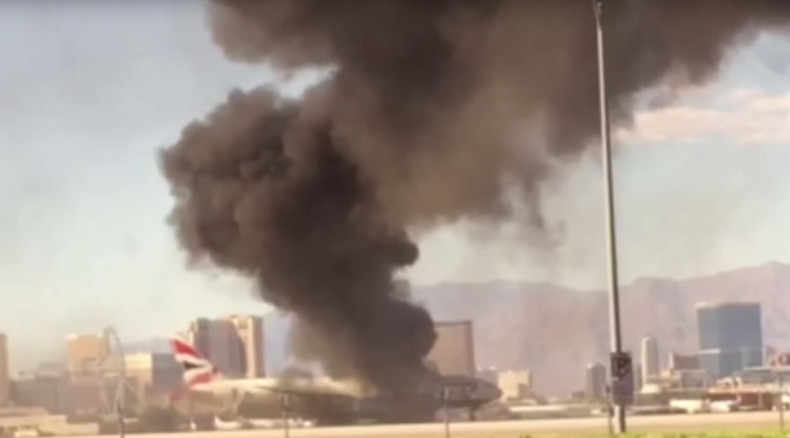 A London-bound British Airways flight caught fire at McCarran International Airport in Las Vegas on Tuesday, the airport stated. Two minor injuries have been reported and the fire was quickly extinguished.
The incident was caught on video and captured in images by those at the airport. One video was posted online by Twitter user Paul Berberian:
The plane was a British Airways Boeing 777 with 275 seats, McCarran officials confirmed via Twitter. There were 159 people and 13 crew members on board Flight 2276
All passengers made it off the plane safely, though two were transported with minor injuries, according to the airport.
It's unclear how the fire started.
The fire was quickly put out by authorities, according to witness Bradley Hampton on Twitter. McCarran also confirmed that the fire has been extinguished.
One runway is currently out of service, though the airport's three other runways are still operational.