Microsoft, Apple fight for data privacy as US govt seeks broader snooping powers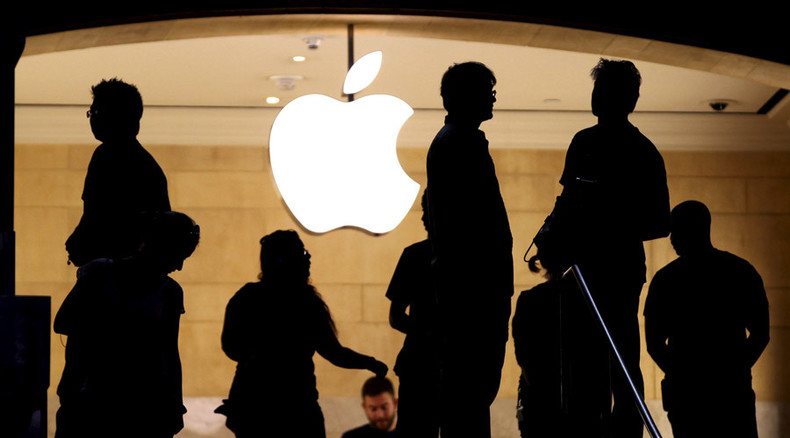 Apple and Microsoft are at odds with the US government over access to private customer data in two concurrent cases, as both giants refused to comply with DOJ orders. Microsoft and the US government are to face off again in an appeals court on Wednesday.
Both tech giants have been unwilling or unable to comply with Department of Justice's orders in two separate investigations that have triggered more calls from officials for changes that would provide easier access to customer data.
Microsoft vs US government: Legal battle over servers in Ireland
A US appeals court was set to consider Wednesday if search warrants from law enforcement apply to data stored overseas, thus compelling American technology companies to turn over emails and messages kept in foreign countries.
Microsoft has been at odds with Department of Justice (DOJ) since December 2013, when the company rebuffed requests to hand over emails from a drug trafficking suspect stored in Ireland. Microsoft argues that the emails are protected by Irish and European privacy laws and thus beyond the reach of the US government. However, the DOJ, which has already won in Federal District Court, sees no international conflict in the case since the American company still controls the email records.
"French want their rights under French law, and Brazilians under Brazilian law. What is the US government going to do when other governments reach into the US data centers, without notifying the US government," the New York post cited Microsoft's general counsel Brad Smith as saying.
The White House declined to comment because the case is still in litigation. It is has yet to publically comment on the argument that its victory in the Microsoft case would pave a way for other governments, including in Russia and China, to access computer servers located on US soil.
"Only Congress has the institutional competence and constitutional authority to balance law enforcement needs against our nation's sovereignty, the privacy of its citizens and the competitiveness of its industry," Microsoft said in its brief.
Microsoft is supported by nearly 100 organizations, civil liberties groups, and individuals, who are largely opposed to the government's position on snooping powers.
"Clearly, if the US government wins, the door is open for other governments to reach into data centers in the US," Smith said earlier.
Verizon Communications Inc. and Cisco Systems Inc. have warned that if their customers fear that their private data can be seized by the US regardless of where they live, their businesses could be damaged too, Reuters reported.
It's encryption, not Apple: Tech giant rebuffs FBI order
While this case is currently being closely watched by privacy advocates and business groups, there is potentially another similar case on the horizon – with Apple.
Some senior Justice Department and FBI officials are pushing for Apple to be taken to court because it refused to hand over iMessages in real time, as had been requested in "an investigation involving guns and drugs," according to the New York Times.
Apple declined to comment to the New York Post about the case.
At the time, Apple said that its iMessage system uses end-to-end encryption, which means that encryption and decryption are done by iPhones at either end of the conversation. This makes it impossible to access the data in real time. Apple says it does not keep copies of conversations unless one of the users stores their information on the so-called "iCloud," where it can be accessed, but backdated. That was the case in this summer's drug and gun investigation, the New York Time reported. Apple managed to turn over some of the conversations between the suspects.
Despite not being delivered in real time, law enforcement said the information had been useful, and considered it as a sign of cooperation.
The same encryption system is also used in FaceTime, Apple's Skype-like video conversation application.
Another type of encryption used by both Google and Apple makes it impossible for anyone except the phone's owner to access stored media, such as pictures and video as well as messages, without a password.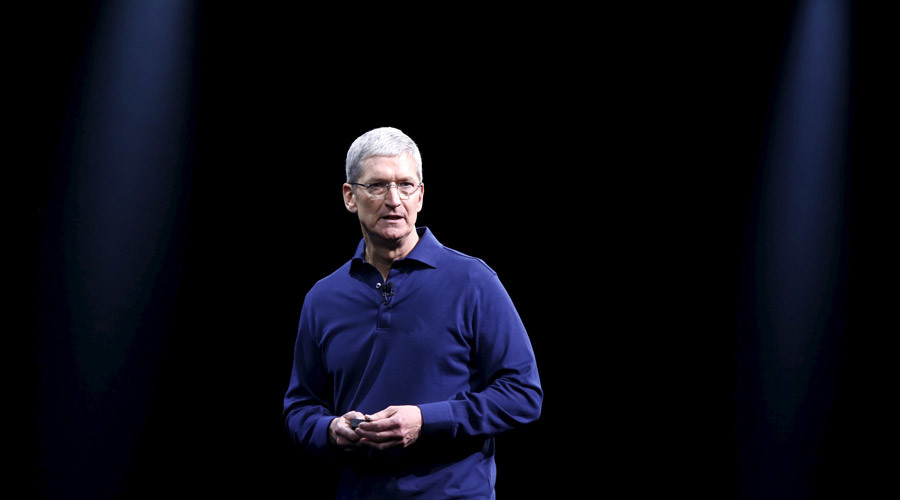 The FBI opposes the system, saying that it puts them at risk of "going dark" by denying them access to communications regarding criminal activity or between terrorists.
The military is less critical, saying it depends on the mission they are involved in.
The DOJ wants Apple, as well as other tech giants like Google and Microsoft that use end-to-end encryption, to comply with the same kind of wiretap orders as phone companies. As for now, Apple and Google are not considered telecommunications companies, and hence are not covered by the wiretap law.
"If you ask about wiretap functionality in the broad privacy context, you get one answer," George J. Terwilliger III, a lawyer who represents technology companies, told the New York Times.
"If you ask it in the context of a guy with a loose nuke, or some kind of device, you get a different answer."
While, according to businesses, the demand for built-in encryption is growing, some government officials are firm in their position that it can "undermine" the government's efforts to thwart criminals and terrorists.
"It's important that we do not let these technological innovations undermine our ability to protect the community from significant national security and public safety challenges," Sally Q. Yates, the deputy attorney general, told Congress this July.
Apple, for its part, is arguing that by weakening encryption for the government, they would also open the door for hackers and endanger privacy, which has been one of the company's main concerns since Edward Snowden exposed the extent of the NSA's spying programs.
"There's another attack on our civil liberties that we see heating up every day — it's the battle over encryption," Timothy D. Cook, the company's chief executive, told a conference on electronic privacy this June. "We think this is incredibly dangerous."
"If you put a key under the mat for the cops, a burglar can find it, too," he added.
While a legal battle with Apple is possible, some officials believe that bringing the confrontation to a head could yield the opposite result – companies could dig in and refuse to compromise. For now, they told the newspaper, tech giants had privately expressed more willingness to find common ground than otherwise.
President Barack Obama has ordered Homeland Security and cybersecurity officials, as well as DOJ and FBI and intelligence agencies, to come up with solutions to the conflict over access to technology. According to the New York Times, law enforcement and administration officials say the debate is still ongoing.