NYC jail officials to move young inmates to controversial Rikers Island facility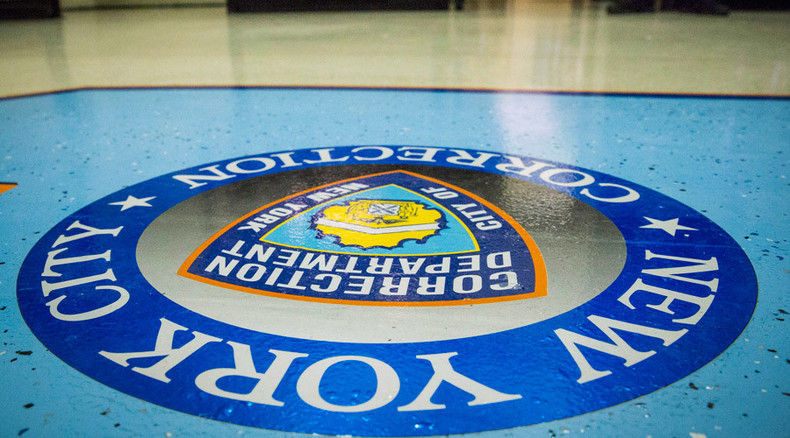 NYC corrections officials plan to move over 1,000 young inmates to a single Rikers Island facility. Despite Rikers' alarming amount of inmate deaths and abuses by guards, the jail's commissioner says that the plan "will work for New York."
The plan is to be presented to the jail oversight board Tuesday, but if approved, more than 1,000 "hard-to-manage inmates ages 18 to 21" will be separated from older detainees and transferred to Rikers Island by the end of the year, the Associated Press reported.
The plan comes amid growing frustration among officials that levels of violence are increasing.
The new housing plan is based on a classification tool that compares an inmate's dangerousness, age, gang affiliation and police records. This helps officials put similarly situated inmates in units where they will take hours of classes and extra programs to study for practical accreditations, like the Occupational Safety and Health Administration certification, for example.
One of the tactics is to mix certain rival gang members in such units which, Ponte said, creates a balance of power that keeps the peace.
Such units for the most dangerous prisoners will have two correction officers per 25 inmates, according to court-mandated ratios.
There are about 1,200 inmates at Rikers aged between 18 and 21. About 400 of those inmates are gang members responsible for approximately 34 percent of inmate assaults where a weapon is used, according to AP. However, the 1,200 represent just 12 percent of about 10,000 inmates in the jail system.
The new juvenile facility will not have solitary confinement and inmates will be required to a have a minimum of five hours of behavioral therapy a day, as well as counseling.
The plan's main goal is to keep the inmates busy for a longer period of time during the day.
"We strongly believe that the 18- to 21-year-old brain is about the same" as a juvenile's, Correction Commissioner Joseph Ponte told AP. "I'm very confident that this model will work well for us in New York."
According to Ponte, the new housing plan includes inmates of ages 19 to 21 based on neuroscientists' theory that brains of young adults do not form until 25 years of age, and that 23-hour isolation as a punishment does more harm than good for that group of inmates.
Since Ponte was appointed by Mayor Bill de Blasio in March 2014, the number of young adult inmates in solitary confinement went down from 162 to 50, according to officials.
This summer, NYC correction officials ran a pilot program of the new housing plan in one unit.
"It's been so nearly perfect it's scary," Ponte said, adding the plan has required "a lot of money, a lot of time, a lot of staff" and even more coaching.
So far, Ponte's program cost $12 million this year for programs and needed millions more from health and education officials.
But not everyone welcomes the plan with Ponte's optimism.
READ MORE: NYC jails register record-breaking use of force against inmates in 2014
Corrections union President Norman Seabrook told AP that he believes eliminating solitary confinement will result in more violence rather than curb the bloodshed.
Seabrook is also concerned that correction officials haven't briefed jail officers about the programs to be offered in the new facility.
"Everything is top secret," he said. "And I think that's where these things fall apart."
While Ponte is moving forward with the plan, it is yet to be seen if the new program will stop cases of civil rights violations in Rikers.
Commissioner Ponte was appointed in order to reform Rikers Island, but statistics have raised concerns over the pace of progress.
While many reforms have been made, such as banning solitary confinement for prisoners under 21 years of age and cutting the jail's population, problems remain. For example, Rikers has been under scrutiny lately following a series of abuses by guards.
A lawsuit was filed on behalf of two Rikers inmates recently, alleging that they were raped multiple times by as many as eight corrections officers. The suit alleges that rape is "endemic" at Rikers.
One senior corrections officer was recently convicted of letting a mentally ill prisoner die in solitary, choking on toxic detergent. Captain Terrence Pendergrass, 51, was sentenced to five years in prison. Three more Rikers guards also face charges over beating an inmate to death in 2012.
One former prisoner at Rikers who spoke out about abuses at the facility committed suicide in June. Kalief Browder spent three years behind bars, nearly two of them in solitary confinement. Security footage from inside the prison showed Browder getting beaten at least twice, once by the guards and another time by other inmates. He was never charged with a crime.