White Virginia police officer charged with murder of unarmed 18-yo black teen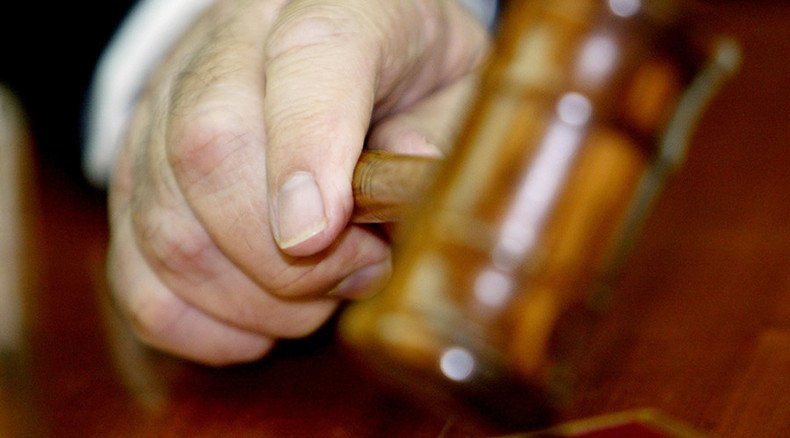 A Virginia police officer has been indicted by a grand jury on first-degree murder charges for killing an unarmed black teenager in April 2015. The 18-year-old boy was the second unarmed person the police officer shot dead in Portsmouth within four years.
The Portsmouth grand jury charged Officer Stephen Rankin with murder as well as the illegal use of a firearm.
The Virginia State Police has determined that Officer Rankin murdered William Chapman in a Walmart parking lot on the morning of April 22.
"After a methodical deliberation of a thorough investigation by the Virginia state police, the state's attorney determined that William Chapman was murdered by a police officer," Jon Babineau, an attorney for Chapman's family.
That day, police responded to a call regarding shoplifting. According to witnesses, there was a physical struggle between Chapman and Rankin, but the teenager broke free. He then moved aggressively towards the officer, according to witnesses, before being shot in the head and chest. However, according to autopsy results, Chapman was not shot at close range. The results also showed that the teenager's pants pockets were turned inside out. Chapman had no drugs or alcohol in his system.
Authorities would not comment on whether Chapman stole anything from Walmart.
"I am so thankful," Chapman's mother, Sallie, said, as cited by the Guardian. "Justice. Justice. Justice."
Following the grand jury's decision, Rankin's defense said it is going to "zealously defend" the officer, who denies wrongdoing and intended to turn himself in.
"While I am quite surprised that a charge of first degree murder was presented to the grand jury and returned as a true bill because the facts do not support such a charge, it does not change our defense," Nicole Belote, an attorney for Rankin, told the newspaper in an email.
This is the second case of its kind for Rankin. In 2011, he fatally shot an unarmed Kazakh man Kirill Denyakin, 26. According to Rankin's testimony, the man was drunk and charged at him as well as refused to take his hand out of his pants.
A grand jury declined to indict Rankin back then.
The National Association for the Advancement of Colored People (NAACP) welcomed the grand jury's decision, saying in a statement that it was pleased, according to NBC.
You can share this story on social media: