Average SAT score drops as students, colleges focus on other parts of application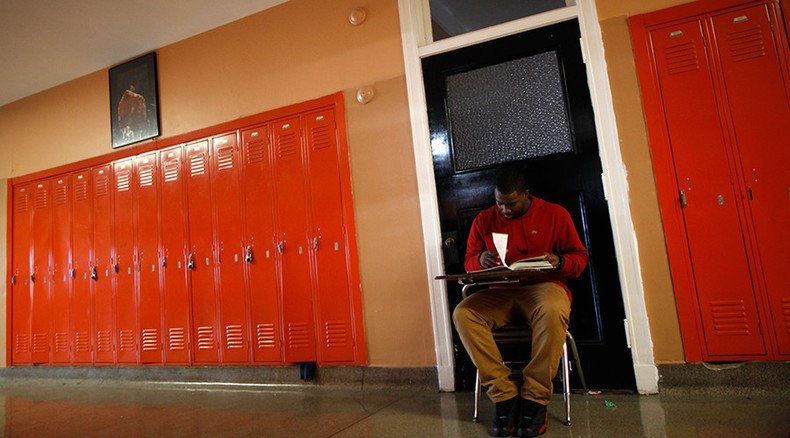 The average score for the Scholastic Aptitude Test has continued to fall over the last five years, even as a larger number of more diverse students take the exam as part of the college application process.
The SAT is comprised of three parts ‒ reading, math and writing ‒ with each worth 800 points for a total possible score of 2400. A record 1.7 million members of the graduating class of 2015 took the exam, according to a report by the College Board, which administers the exam. The previous class had 1.67 million students take the SAT, while 1.65 million members of the class of 2011 sat for the test.
The average scores for the class of 2015 were 495 for reading, 511 in math and 484 in writing. In 2014, the average scores were 497, 513 and 487, respectively. Scores have declined every year since 2010, when the average scores were 500 in reading, 515 in math and 491 in writing.
More than 712,000 students ‒ 41.9 percent of test-takers ‒ reached the "benchmark" score of 1550, which the College Board says is "associated with a 65% probability of obtaining a first-year GPA of B- or higher at a four-year college," as well as "a student's readiness to enter college or career-training programs." The percentage of test-takers achieving the benchmark score has remained relatively steady over the last few years.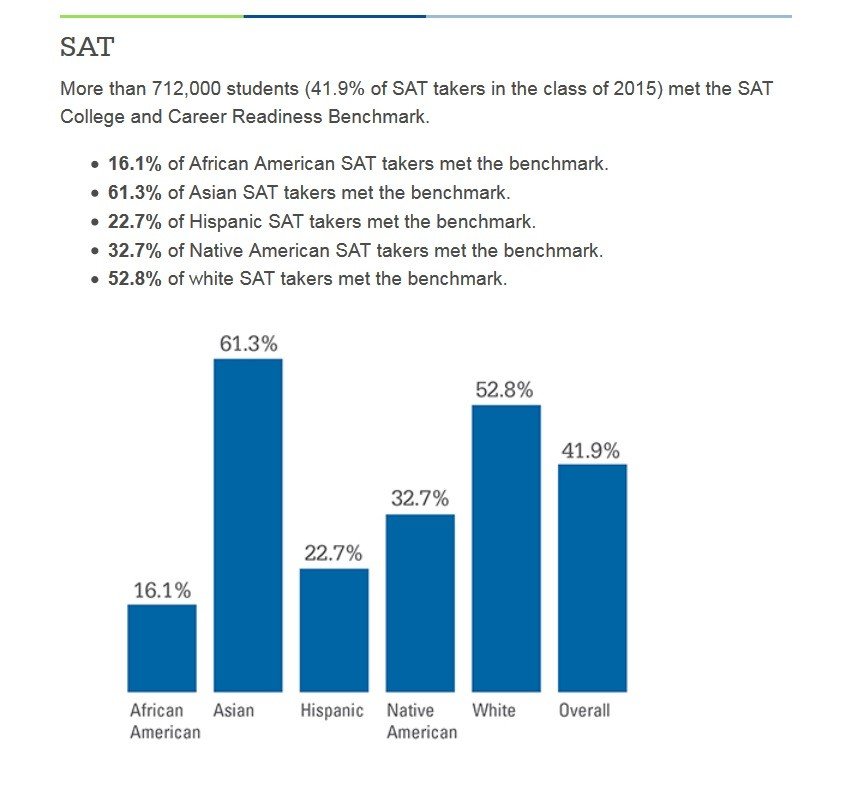 Of those who achieved the College Board's benchmark score or higher, 32.5 percent were underrepresented minority students, compared to 31.3 percent in the class of 2014 and 29 percent in the class of 2011. A quarter ‒ 25.1 percent ‒ of students in the class of 2015 took the exam using a fee waiver, up 1.5 percent from 2014 and 3.8 percent from 2011.
"We know we can, and need, to do better," Cyndie Schmeiser, chief of assessment for the College Board, said in a statement. "Simply doing the same things we have been doing is not going to improve these numbers."
While the SAT may have been administered to a record number of test-takers in 2015, its importance has diminished among both students ‒ who are increasingly turning to the rival ACT, the American College Testing assessment ‒ and college and university admissions offices, which are focusing more on the big picture and less on testing.
The SAT focuses more on logic and reasoning, while the ACT rewards knowledge and content.
"I think [students] are choosing the best college placement test to match their skills," Henry Johnson, the assistant state superintendent for curriculum, assessment, and accountability in Maryland, told the Baltimore Sun.
Jack Smith, chief academic officer for Maryland's Department of Education, noted that the SAT is only one of many measures to determine readiness.
"This is [the College Board's] definition of career-ready," he told the Baltimore Sun.
Universities are also changing their definition of college-ready, turning away from the SAT. At the end of August, Walsh University in North Canton, Ohio joined more than 800 other colleges and universities in the US that no longer require applicants to take the SAT or the ACT.
"Study of retention and graduation data at Walsh proves that the biggest predictor in determining a student's success in college is a high school [grade point average]," Alejandra C. Sosa Pieroni, Walsh's vice president of enrollment management, said in a statement.
"As we look at our potential students, we want to take a more holistic approach and view each applicant as a person, with different strengths and talents," she continued. "We feel it is more critical and valuable to evaluate a student's application based on his or her four-year high school career, rather than the results of a test taken during a Saturday morning."
Denison University, Baldwin Wallace University, Wake Forest University, DePaul University and George Washington University are some of the more well-known schools that have adopted a test-optional application policy.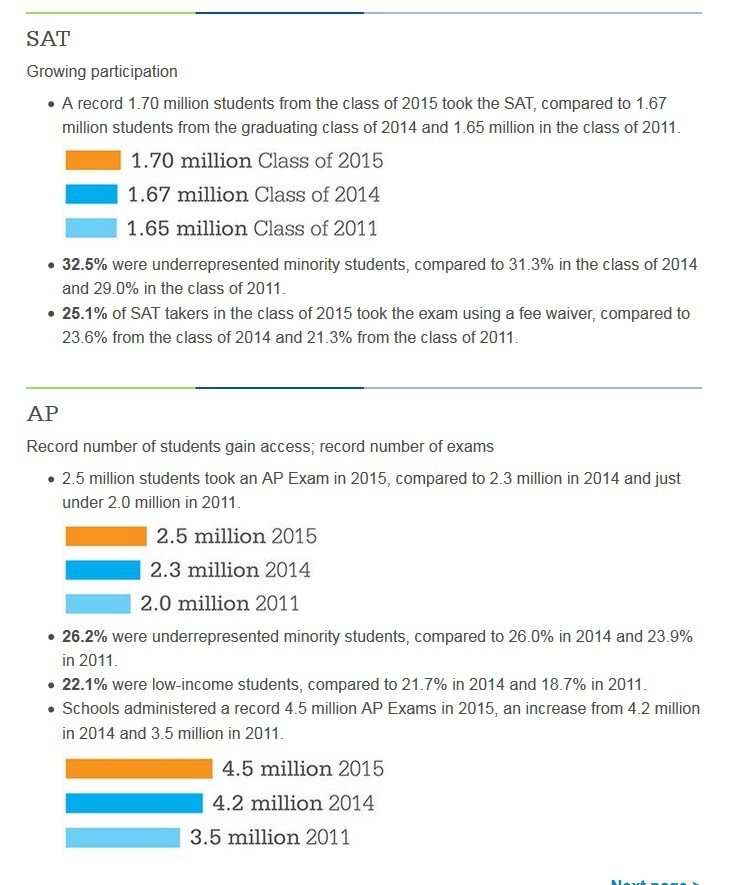 Yet, the not-for-profit College Board isn't hurting because of falling test scores and colleges focusing less on SAT results. One factor that may be increasing in importance on students' applications is the Advanced Placement (AP) Program, which are also administered by the College Board.
In fact, more students than ever are taking AP classes, with 2.5 million students taking an AP Exam in 2015, compared to 2.3 million in 2014 and just under 2 million in 2011, the College Board found. Of them, more than 1.5 million students received a score of 3 or higher out of 5 ‒ the lowest score for which universities will give students college credit ‒ in 2015, compared to 1.4 million in 2014 and 1.2 million in 2011.
In March, the College Board will unveil its new SAT exam that is expected to be more like the ACT. It will be the first major overhaul to the test since 2005, when the written section was introduced, raising the perfect score from 1600 to 2400.
You can share this story on social media: