24 yo black man with mental issues dies in prison after minor grocery theft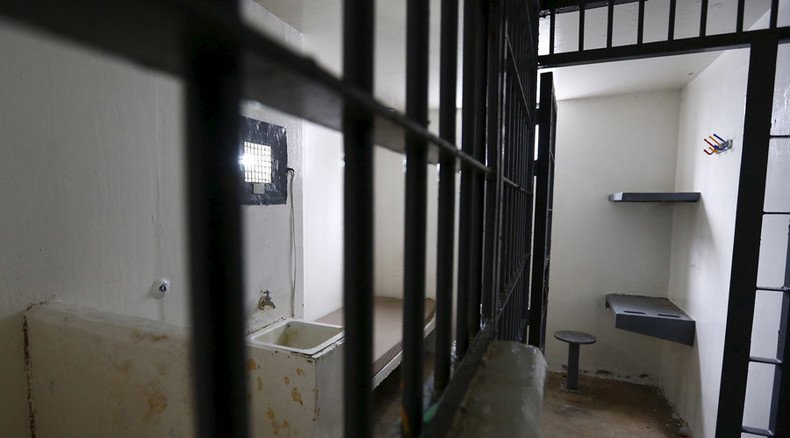 A Virginia family is looking for justice after their 24-year old son's death in prison. Accused of stealing approximately $5 worth of snacks, Jamycheal Mitchell has seen no trial since April as a judge described him as "incompetent" to stay it due to mental issues.
Mitchell was found dead at Hampton Roads Regional Jail in Portsmouth, VA, on August 19, local WAVY-TV news channel reported. Now Mitchell's family and their attorney have more questions than answers about what happened to Jamycheal.
"I think it's twofold," attorney Mark Krudys said. "It's the death of her son [Mitchell's mother Sonia Adams], obviously, but it's also the circumstance surrounding his death."
The medical examiner's report has been released yet.
Mitchell was arrested on April 22 for allegedly stealing some snacks at a local convenience store. According to court's documents he took a Mountain Dew, a Snickers and a Zebra cake at 7-Eleven on George Washington Highway in Portsmouth.
Having spent almost four months in prison, Mitchell has not been brought to trial as the judge said the inmate was incompetent to stay the hearing because of mental issues. The judge then ruled that Mitchell had to be transferred to Eastern State Hospital in Williamsburg. However, at the time, there were no beds available there, according to a general district court clerk.
According to a psychological evaluation Mitchell earlier admitted to having Bipolar disorder. Krudys has also confirmed that his clients' son did suffer from a mental illness.
"It's obvious that he did not receive the help that he needed, and that's the main issue," Krudys said.
It's Krudys assumption that Mitchell was not taking any medicine while in jail, and hence not eating.
Jamycheal's relatives claimed that he had lost a lot of weight.
"He was unrecognizable," Mitchell's aunt Roxanne Adams told the NewsChannel 3. "That's how bad it was. He was unrecognizable."
Adams recalled that she did not recognize her nephew, whose body she said looked like a different person.
"I said this is not my nephew," she said. "I asked them are you sure you have the right person."
The 24-year old man, who was 6-foot-3 and 185 lb. before prison, looked "probably 90 pounds and about 70 years old," Adams said.
"If he would've gone to Eastern State we wouldn't be going through what we're going through now," she added.
The family and Mark Krudys hope that Hampton Roads Regional Jail's management may shed some light on the case.
"The focus is going to be what exactly they know, and what exactly they did and what they didn't do," Krudys said of jail staff and officials. "Either deal with the situation adequately at the jail or refer the person out to the appropriate place. In my mind, that would have been an emergency room if there were not an adequate bed available."
Mitchell's mother Sonia Adams and his relatives believe that some of the answers could come from the jail's records.
Hampton Roads Regional Jail's superintendent is expected to issue an official statement on the case, according to WAVY.
You can share this story on social media: