NASA chief blasts Congress for reliance on Russian spacecraft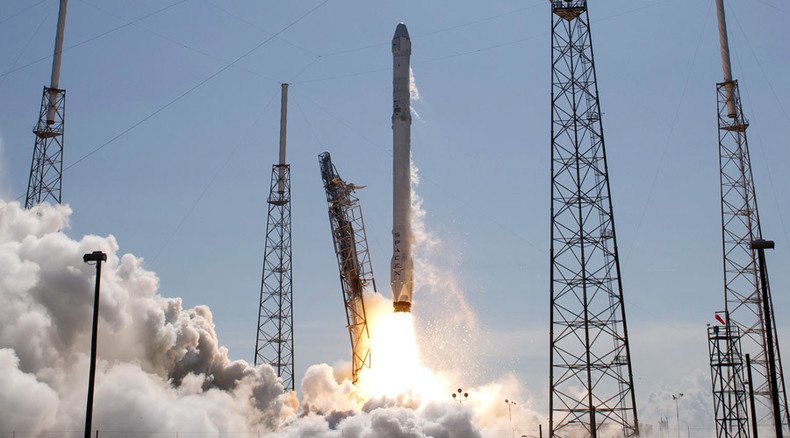 The head of NASA blasted Congress on Friday for its failure to fund the human spaceflight program and for wasting American taxpayer dollars by sending astronauts to the International Space Station using the Russian space agency.
In an open letter published in WIRED, NASA Administrator Major General Charlie Bolden said Congress' failure to fund President Barack Obama's Commercial Crew proposal is creating "uncertainty" and leading to a delay in "launching American astronauts to space from American soil aboard American spacecraft."
"Every dollar we invest in Moscow is a dollar we're not investing in American businesses," Bolden wrote.
President Obama had requested $1.24 billion from Congress to fund the Commercial Crew Program, which would support NASA's work with commercial partners to take astronauts to the ISS. The program would empower American business to build a new spacecraft for low-earth orbit.
In 2014, the space agency partnered up with Boeing and SpaceX, asking them to help it in developing a new vehicle to transport American astronauts to the space station. NASA signed contracts worth about $1.4 billion with the two private companies. Without Congressional approval for Obama's budget request, however, the programs face an uncertain future.
Bolden said Congress had left the agency with "with no other choice but to write a $490 million check to our Russian counterparts so that we can get our own astronauts to the Space Station," adding that it didn't have to be this way and that Congress could still "fix this by investing in Commercial Crew," which would bring considerable economic benefits and be fiscally responsible.
"On a per-seat basis, it costs approximately $81 million to send an American astronaut to the Space Station on the Russian Soyuz aircraft. By comparison, it will cost $58 million per seat to send our astronauts to ISS on Boeing's and SpaceX's spacecrafts, once they are certified," he wrote.
NASA's head said Congress has done the opposite, consistently authorizing a sum less than the president has requested for the initiative. This amounts to a total of $1 billion in underfunding since 2010, he wrote, pointing out that the US has spent the same amount hitching rides to the ISS on Russian space transport.
Six successful cargo transportation missions to the ISS have been carried out in collaboration with SpaceX, the private space transport company owned by Elon Musk, who is also the creator of PayPal and Tesla Motors. In June, however, an unmanned Falcon 9 rocket being tested with a Dragon spacecraft, which is capable of transporting space crews in the future, exploded soon after launch.
Bolden urged lawmakers to approve Obama's budget request for the program, saying that otherwise Boeing and SpaceX would likely suspend all operations on the projects by next spring or summer.
It has been five years since the Space Shuttle was grounded after carrying out 135 missions between 1981 and 2011. The shuttle program transported astronauts to the ISS and launched satellites and interplanetary probes, not to mention the Hubble Space Telescope.
"There has never been a vehicle quite like it: a reusable spacecraft, with the beauty of an airplane, the capacity to carry eight astronauts to space and a 60-foot payload bay," wrote Bolden. "The Shuttle's three-decade long run was nothing short of remarkable," he added.
However, NASA's Space Shuttle program suffered two disasters. In 1986, the Space Shuttle Challenger blew up in midair shortly after launch, killing its seven-member crew. In 2003, the Columbia disintegrated upon re-entry, with no survivors. President George W. Bush made the decision to retire the Space Shuttle program in 2004 following that disaster.
The remaining shuttles – Discovery, Atlantic and Endeavor – were retired in 2011 after carrying out four more missions.
You can share this story on social media: