2 dead, incl 1 police officer, in LA mini-mart standoff – reports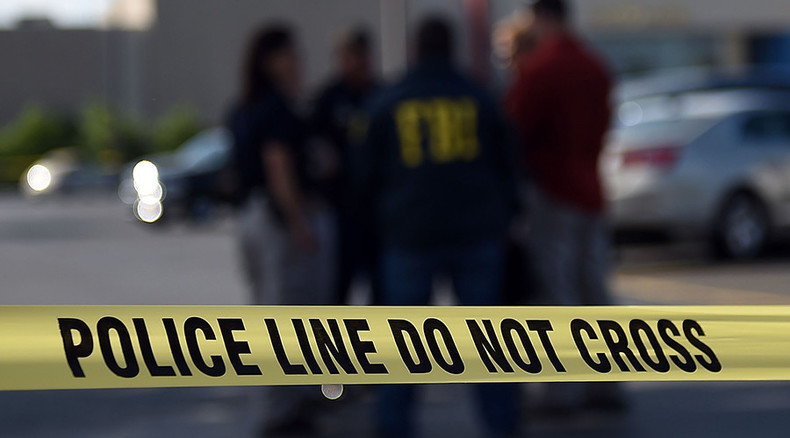 A Louisiana police officer has been shot dead and another three people were stabbed, one fatally, near a convenience store in the town of Sunset, local media has reported. The suspected gunman was taken into custody alive after a standoff with police.
The officer was identified by police as Henry Nelson, according to WAFB News. He died after being airlifed to a local hospital. The suspected gunman was identifed as Harrison Lee Riley Jr.
The stabbing victims were identified as 40-year-old Shameka Johnson, who has also died, and Surlay Johnson, 34, both of whom are sisters of Grand Coteau Interim Mayor Shaterral Johnson, WAFB reported.
Courtney Jolivette was also stabbed. She is the wife of the suspect.
The gunman barricaded himself inside a nearby convenience store after the incident, according to St. Landry Parish Sheriff Bobby Guidroz. Police used megaphones and tear gas to try and lure the individual out. The suspect's brother was also on the scene trying to help with negotiations.
Guidroz said that the suspect was taken into custody unharmed but is unsure of what his motive was, according to local reporter Maya Lau. The suspect is now facing attempted first-degree murder charges for attacking the officer and the two stabbing victims.
Despite initial reports stating that a hostage situation had developed with eight people inside the mini-mart, Guidroz confirmed that no hostages had been inside the store.
The incident began as a domestic dispute away from the convenience store, Guidroz said. Two people were stabbed and when an officer responded to the scene he was shot by the suspect, the sheriff said.
The gunman then drove through the door of a nearby convenience store, went inside, and barricaded himself inside the office, Guidroz said. Three people were inside the store at the time, but they were all able to escape safely, he said.
Three helicopters and eight amublances reponded to the scene of the shooting.
Sunset, Louisiana is a town of approximately 3,000 people located almost 70 miles west of Baton Rouge.