'Fed up' Dallas cops slow to respond to 911 calls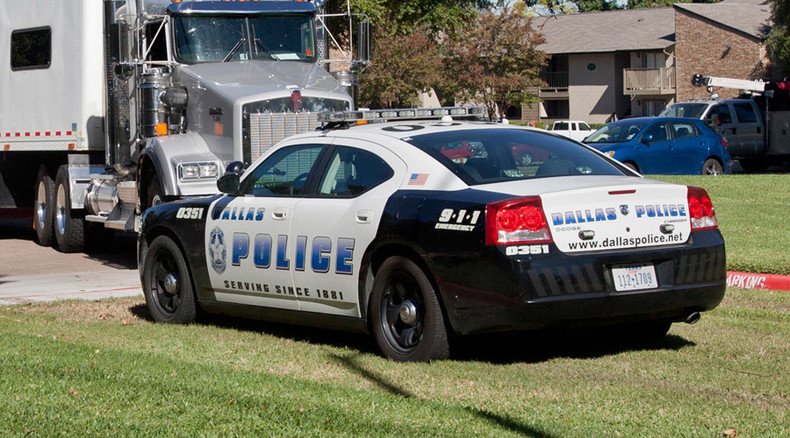 As crime rises in Dallas, Texas, police officers are taking longer to answer 911 calls. The city's police chief says this is all part of a new approach to law enforcement, but the police union is blaming management for low morale and a lack of support.
Currently, Dallas Police Department takes an average of 8 minutes and 13 seconds to respond to emergencies such as shootings, stabbings, or domestic violence calls. For non-emergency calls, that time goes up to just over 22 minutes. This is the slowest the police have been since 2007, according to the Dallas Morning News.
Police Chief David Brown called the slowdown an "unintended consequence" of reforms that include additional training in de-escalation techniques and proper use of force, especially when dealing with violent or mentally unstable people. Speaking to the city council's Public Safety Committee on Monday, Brown argued the training would result in safer interactions with the public and fewer shootings.
"That waiting for cover, that doing things slower, that taking more time — instead of rushing in and having to use excessive force — is causing response times to go up," Chief Brown said.
According to the Dallas Police Association president Ron Pinkston, however, the slowdown has more to do with officers fearing prosecution for doing their jobs.
"The bottom line is response times are up, violent crime is up, and officers are fed up," Pinkston told KTVT. "The motivation is a little lacking. I think it's just the fear of doing the right thing and that they are going to get disciplined for doing that."
Pinkston cited as examples the rise in reprimands for driving during high-speed chases and situations when officers use deadly force.
"Officers are fed up," he said. "The officers aren't getting there as fast as they should because they're afraid that when they get there something's going to happen and nobody's going to support me when I have to react."
Pinkston also took issue with Brown's claim that 65 percent of the force is on patrol, arguing the real number is closer to 35 percent. Too many officers are diverted into management's pet programs that are "wasting manpower," instead of being out on the streets, he says.
"The only way we are going to get this response times to turn around is get a different management style or get a different manager," Pinkston said.
A more deliberate response by officers is reflecting a shift in law enforcement thinking, Deputy Chief David Pughes told the Dallas Morning News.
"The old school of thought is the quicker you can get a subject or a situation under control, the better," Pughes said. "The longer you let things go, the worse it's going to get. What we've found is that's not true."
You can share this story on social media: