Illinois bans 'gay conversion therapy' of minors, links it to fraud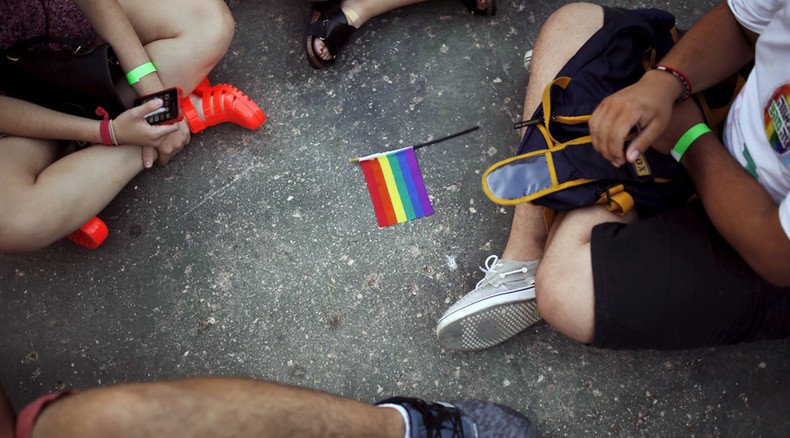 Illinois has become the fourth state in the US to ban the controversial practice of 'gay conversion therapy' for individuals younger than 18. It could open up the potential for fraud lawsuits by those subjected to it.
The measure that prohibits any "sexual orientation change efforts" of young gays by mental health professionals and bans referring patients for such a treatment was signed this week by Governor Bruce Rauner. The law was passed by the state's legislators back in May and comes into force on January 1, 2016.
It also prohibits use of "deception, fraud, false pretense, false promise, misrepresentation, or the concealment, suppression, or omission of any material fact" in advertising such therapy or representing homosexuality "as a mental disease, disorder, or illness."
Previously California, New Jersey, Oregon and the District of Columbia passed similar legislation, but Rep. Kelly Cassidy, an openly gay member of the State House, says the Illinois version is the most comprehensive to date.
"Our version of this legislation is the most comprehensive bill in the nation, barring health providers from engaging in this practice and affording survivors access to consumer fraud action against the perpetrators of this abuse," Cassidy said in a statement.
The medical community overall considers sexual orientation a hardwired human trait that cannot be changed through therapy. The Council of Representatives of the American Psychological Association condemned gay conversion therapy in 1997. Critics of the practice say it relies on pseudoscience and may be very harmful for young people.
"A more accurate name for conversion therapy is child abuse," Jim Bennett, Midwest regional director for the LGBT rights group Lambda Legal, told Huffington Post. "Our LGBT young people deserve to be embraced for who they are."
Earlier this year, President Barack Obama called for an end to conversion therapy in response to the suicide of Leelah Alcorn, a 17-year-old transgender from Ohio. Alcorn's suicide note described the painful experience of undergoing conversion therapy to change her sexual orientation and gender therapy. She was forced to participate by her conservative Christian parents.
You can share this story on social media: