ISIS' no. 2 killed in US military air strike on August 18 – White House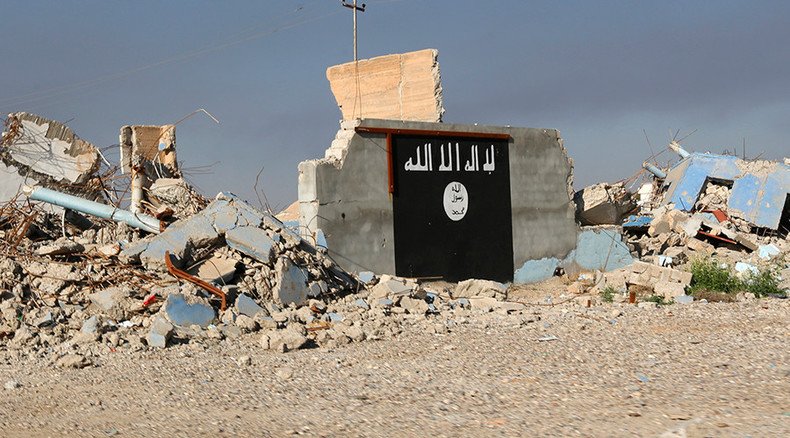 Haji Mutazz, Islamic State leader Abu Bakr al-Baghdadi's deputy, was killed on Tuesday by an air strike, the White House has confirmed. US officials previously claimed that Mutazz had been assassinated last year.
"Fadhil Ahmad al-Hayali, also known as Haji Mutazz ... was killed in a U.S. military air strike on August 18 while traveling in a vehicle near Mosul, Iraq, along with an ISIL [Islamic State] media operative known as Abu Abdullah," said White House spokesman Ned Price.
"Al-Hayali's death will adversely impact ISIL's operations given that his influence spanned ISIL's finance, media, operations, and logistics. The United States and its coalition partners are determined to degrade and destroy this terrorist group which has wrought so much harm and suffering on the people of the region and beyond."
Mutazz, also known by a third name – Abu Muslim al-Turkomani – was reportedly an intelligence officer in Saddam Hussein's army, before pledging his loyalty to the Islamist sect that has gained control over much of western Iraq and Syria.
Price said Mutazz had been the "primary co-ordinator" of the traffic of "weapons, explosives and vehicles" and was "instrumental" in planning Islamic State military operations, including the successful attack on Mosul last year. He also said that Mutazz had previously been a member of Iraqi Al-Qaeda, and was also appointed Islamic State's emir to Baghdad.
US officials previously alleged that Mutazz had been killed in December 2014 in similar circumstances, alongside top battlefield commander Abd al-Basit. At the time, General Martin Dempsey, the Chairman of the Joint Chiefs of Staff, said the allegedly dead men had been "high-value targets, senior leadership," and that their demise would be "disruptive to their planning and command and control."


You can share this story on social media: