Prominent Black Lives Matter activist Shaun King revealed to be white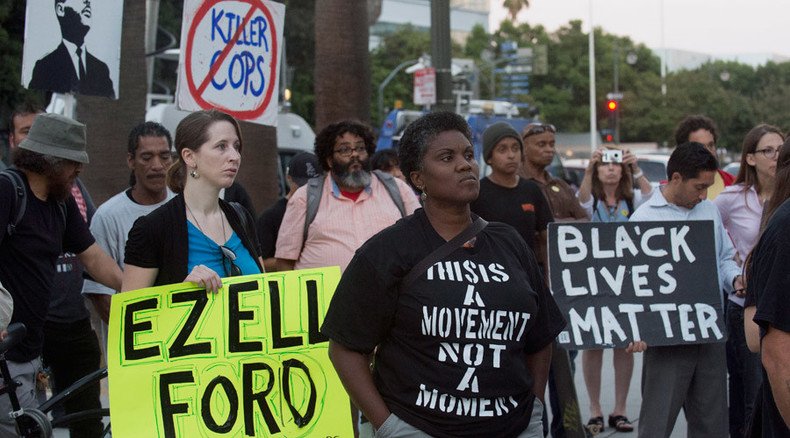 Anti-police brutality activist Shaun King has claimed for years that he is biracial, being born to a white mother and a black father. But recently uncovered records claim he misled the public about his race, and that he is in fact a white man pretending to be black.
King's race would not be under scrutiny if it was not an essential component of his career, education and social status. In addition to getting a full-ride scholarship that is exclusively for black men, King has the position of "Justice Columnist" at progressive news website Daily Kos and enjoys a 169,000-strong follower count on Twitter, most of whom are a result of his activism following the death of Mike Brown in Ferguson.
But contrary to King's own claims about his background, he was listed as white in a 1995 police incident report – which he claimed was a racially-motivated hate crime – uncovered by conservative Breitbart News. Investigative blogger Vicki Pate found more damning evidence in the form of childhood photos and his father's alleged identity.
Jeffery Wayne King, born November 11, 1955, is listed as Shaun King's father on his birth certificate, and only one Jeffrey Wayne King was found in Kentucky records. After Breitbart and other news outlets reported on this, the activist made dozens of tweets in response, one of which read that he "did not concoct a lie" about his race to get into college or to get the Oprah Scholarship, which gave him a full ride to the historically black Morehouse College. The Oprah Scholarship is only given to black men.
But King still did not directly answer the simple yes or no question about his ethnic background: Are you black? Instead, he said, "If you have known me from when I was in elementary school at Huntertown Elementary until now, you've known me as black or bi-racial."

King also said that the media scrutiny of his background was part of a "white supremacist conspiracy."
All of this echoes the claims made by Rachel Dolezal, a civil rights activist who, like King, claimed to be biracial, born of a black father and white mother. Also like king, she made a career for herself that was largely dependent on her background as a black person – she was a professor of Africana studies and a leader of the NAACP.
READ MORE: NAACP leader who called herself black sued university for discriminating against her as white
Dolezal's claims of being the victim of nine hate crimes due to her race led to the scrutinizing of her background, culminating in both of her parents revealing that she is white. Dolezal continues to identify as black, despite the public outrage at her appropriation of black culture.

Shaun King is now facing a tough trial in the court of public opinion himself.
You can share this story on social media: