'Save a life, kill a cop' graffiti under investigation in Nashville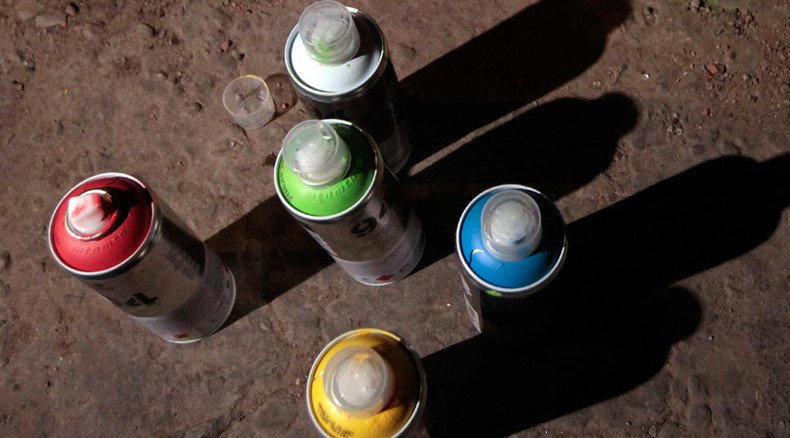 Police in Nashville are looking into a controversial slogan that was spray-painted onto a tractor trailer in the western part of the city, which read: "Save a life, kill a cop."
The message, daubed in bold black and red capital letters, was found at around 8:00am local time on the tractor trailer, according to local News Channel 5. The Metropolitan Nashville Police Department was promptly notified and officers went out to investigate.
According to News 2, the graffiti was discovered by a local business owner, who said it was done overnight. He called the words "highly offensive."
After police snapped photographs of the scene, a crew painted over the graffiti.
"We are shocked and saddened that someone would create such a sign," said police spokesman Don Aaron in a statement to Channel 5.
"We are gratified in knowing that the overwhelming majority of Nashvillians share in that shock and sadness," he added to the Tennessean. "We are working to identify the person or persons responsible for the vandalism."
While police attempt to find the person or persons responsible, this sign pushing for the murder of police officers isn't the only piece of strange graffiti that has popped up in Nashville this month. At the beginning of August, residents in Nashville's Donelson neighborhood started finding red symbols spray-painted on several street intersections.
Government agencies told News 2 that the symbol was not theirs and did not mark any sign of construction or underground work. Police said they would investigate the incident.
"It looks partially like a cross. It kind of looks satanic to me. I mean seriously, it's scary looking," local resident Wendy Diaz said to News 2.
You can share this story on social media: