2 Georgia ex-cops face murder charges for tasing handcuffed man at least 13 times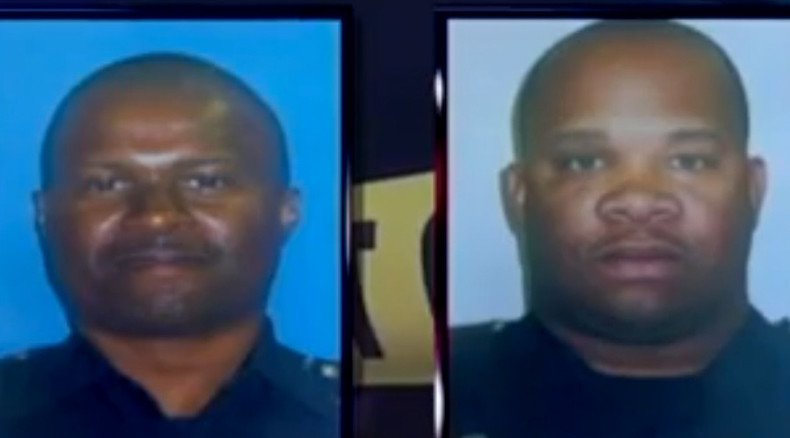 Two former Georgia police officers are facing murder charges for tasing an unarmed man at least 13 times while he was handcuffed. The man died following the confrontation.
The indictment, filed Monday, charges former East Point Police Sgt. Marcus Eberhart, 41, and former Cpl. Howard Weems, 49, over the April 2014 death of 24-year-old Gregory Towns Jr.
According to the indictment, the two officers "materially accelerated" Towns' death by continuing to use their Taser stun guns on the man, who was "exhibiting signs of fatigue and shortness of breath."
The officers are each facing a single count of felony murder, aggravated assault, involuntary manslaughter and reckless conduct, along with three counts of violation of oath by a public officer.
The incident took place on April 11, 2014, following a domestic dispute call involving Towns and his girlfriend, the office of Fulton County District Attorney Paul Howard said, according to AP.
Once police arrived at the scene, Towns reportedly ran into a nearby wooded area after encountering police in the parking lot. Officers managed to catch and handcuff him.
When Eberhart and Weems arrived at the scene, they demanded that Towns stand up and walk to a patrol car. Towns responded by saying he was "out of breath" and couldn't stand.
The officers then began to use their stun guns on him, despite the fact that he was handcuffed. After multiple hits, Towns became unconscious and later died.
An autopsy report found that Towns died from "hypertensive cardiovascular disease exacerbated by physical exertion and conducted electrical stimulation." It lists the cause of death as homicide.
Eberhart resigned on July 9, 2014, and Weems was fired the next day, according to Howard's office.
Towns' family filed a wrongful death lawsuit against the two officers and the city of East Point in August 2014. The city settled the suit for $1 million in November.
You can share this story on social media: